As all lab managers know, buying brand-new lab equipment isn't exactly a modest cost. To avoid the expenses of new lab equipment, many facilities try to make their devices last as long as possible. However, it's important to know the distinction between being economical and using your equipment past its expiration date. Doing so can cost you in several more ways than one. Have you been clinging to older equipment in an attempt to limit expenses? If so, keep reading about the following benefits of upgrading your lab equipment and how it can enhance your lab.

1. Less Maintenance Issues/Costs
Admittedly, a new piece of equipment likely requires a sizable upfront cost. However, this could likely save you a lot of money in the long run. Most labs eventually discover this principle on their own, once they realize what the constant repairs end up costing them. Does your old equipment, like refrigerators, experience frequent issues and breakdowns? Then the cost to constantly repair it will rack up a huge bill.
In addition, regular breakdowns lead to lost productivity. As a result, the likelihood of financial loss will skyrocket. Purchasing new, properly-working equipment will end up saving you more money than operating your old, dysfunctional lab appliances. Also, the general quality of your lab's work output will increase, as well. Old equipment means more interruptions, higher maintenance costs, disruptions to production and poor-quality work. Investing in more efficient devices will eliminate these problems.
2. Enhanced Safety
Another key benefit of upgrading your lab equipment is the enhanced safety conditions that modern equipment can provide. Old equipment is more often lacking the latest, most advanced safety features that manufacturers create over time.
To create the safest lab environment possible, it's often advantageous to invest in newer, more updated equipment. Doing so will eliminate countless hazards from the lab and keep your personnel safe.
3. Elevated Integration
Upgrading your equipment can also seriously improve integration. As software and lab systems rapidly advance, the process of installing new software on old equipment can prove exceedingly difficult. And, in many cases, it will prove impossible.
These integration errors can prevent labs from upgrading their software packages and limit their operational potential. By upgrading your lab equipment, you can achieve the many benefits of a fully integrated system. Improved productivity and greater ease of processing information are just a few.
4. Improved Accuracy
In the industry of science, precise accuracy is absolutely essential. Even tiny inconsistencies can create a critical issue. However, operating older, outdated equipment, like diagnostic testing devices, often reduces the accuracy of experiments and simulations. To ensure that the results from your facility are as accurate as possible, it is important to regularly upgrade your equipment.
5. Optimized Efficiency
Increased efficiency is another benefit that your lab can obtain by upgrading the equipment. Each year, laboratory equipment undergoes advancements that allow it to operate more quickly, safely and efficiently. In an industry that often operates under strict deadlines and time constraints, the increased efficiency that newer laboratory equipment can provide is invaluable.

Conclusion – Cryostar Industries
Upgrading your laboratory equipment doesn't have to break the bank. And, in between your equipment purchases, Cryostar Industries offers a wide array of equipment rentals at affordable rates. In addition, we offer swift and reliable repairs to help you maintain your devices, protect your investments and keep them operational for as long as possible. To learn more about Cryostar Industries or our scientific industry expertise, contact us today!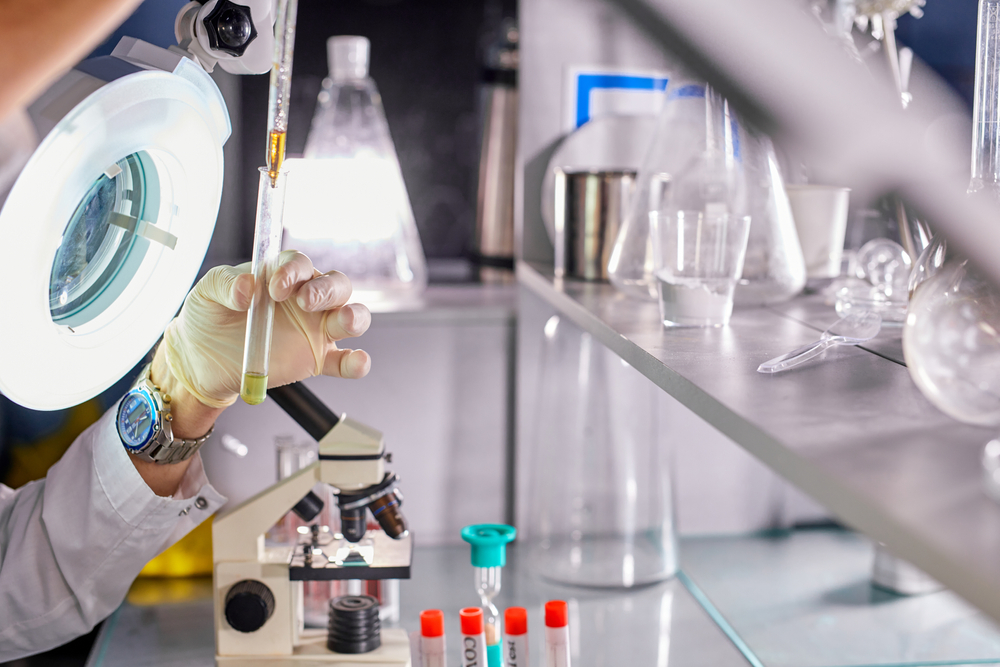 Call for Immediate Lab Services
Long Island, Nassau & Suffolk County
Call: 516-333-4006
The Bronx, Manhattan, Brooklyn,
Queens, & Staten Island
Call: 718-885-0833
Albany & Southern New York State
Call: 800-564-5513
Piscataway, Northern & Central New Jersey
Call: 800-564-5513
Danbury Connecticut & Surrounding Areas
Call: 203-748-7343
24/7 Emergency Service
Call: 1-800-564-5513