Cryostar Industries provides quality ultra-low temperature (ULT) freezer repair services in Long Island, New York City, New Jersey, Connecticut, and surrounding areas. Research labs and medical clinics all across the area rely on ULT freezers every day. This is especially true as facilities need to store the COVID-19 vaccine at the proper temperature. Therefore, it's essential to ensure you have the best lab equipment repair service on hand at all times.
No lab can afford the significant disruptions in their work or compromise sample quality. At Cryostar, our ULT freezer repair is carefully carried out with optimal client convenience in mind.
Need ULT Maintenance in the Tri-State Area?
Call Us Today: 1-800-564-5513 or fill out a Service Request Form







Cryostar:

ULT Freezer Repair Service that You Can Trust

Eventually, your laboratory freezer will need repairs and regular maintenance. With decades of experience maintaining scientific equipment, Cryostar applies remarkable insight and expertise to ensure repair services you can't find elsewhere. We regularly dispatch our technicians to labs and clinics throughout Connecticut, Long Island, Upstate New York, New York City, and New Jersey.

Our team will help keep your lab running smoothly and efficiently. Even minor issues such as the freezer gasket seal being loose can affect your daily operations. Therefore, commissioning a reliable repair and maintenance service is critical to preventing several disastrous setbacks that can devastate your operations.

Ultra low temperature freezers are indispensable for countless labs because of their unique ability to maintain temperatures between −40 and −123 °F. For biological labs storing samples or clinics storing vaccines, this is the ideal temperature range. There are a wide range of styles; including upright and chest-style freezers with various temperature capabilities. Regardless of type, brand or model, you can rely on Cryostar to maintain, service, and repair your ULT freezer.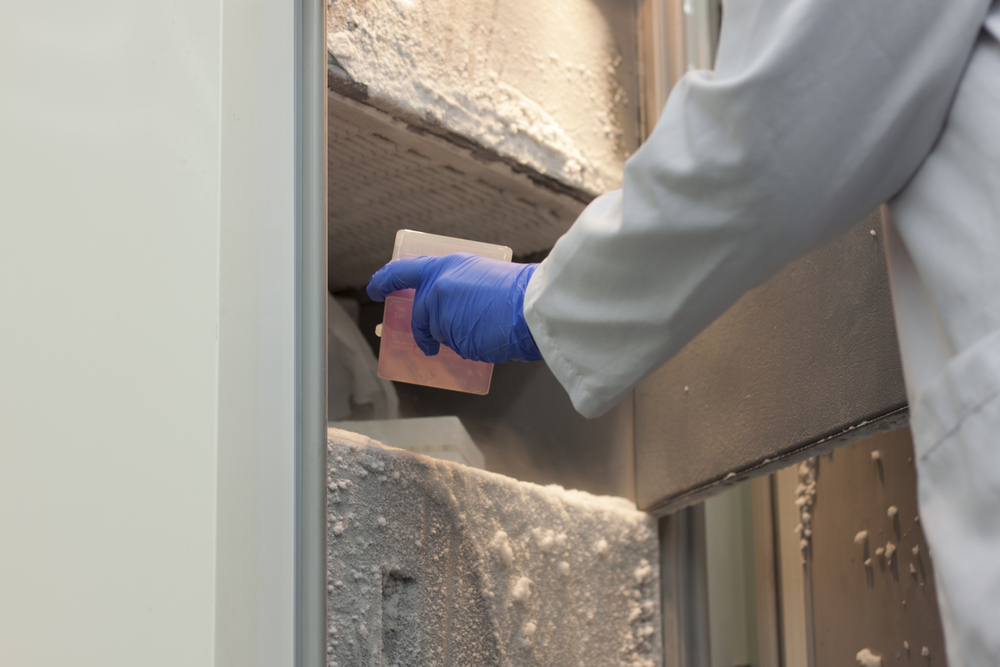 OEM (Original Equipment Manufacturer) Freezer Parts
We stock our field service trucks with manufacturer parts, in order to provide the best service possible. As a result, our technicians will repair your freezer quickly and easily.
Factory Trained Technicians
All of our service technicians receive extensive factory training and certification from equipment manufacturers. Furthermore, we're available 24/7 for all your ultra-low temperature freezer repair needs.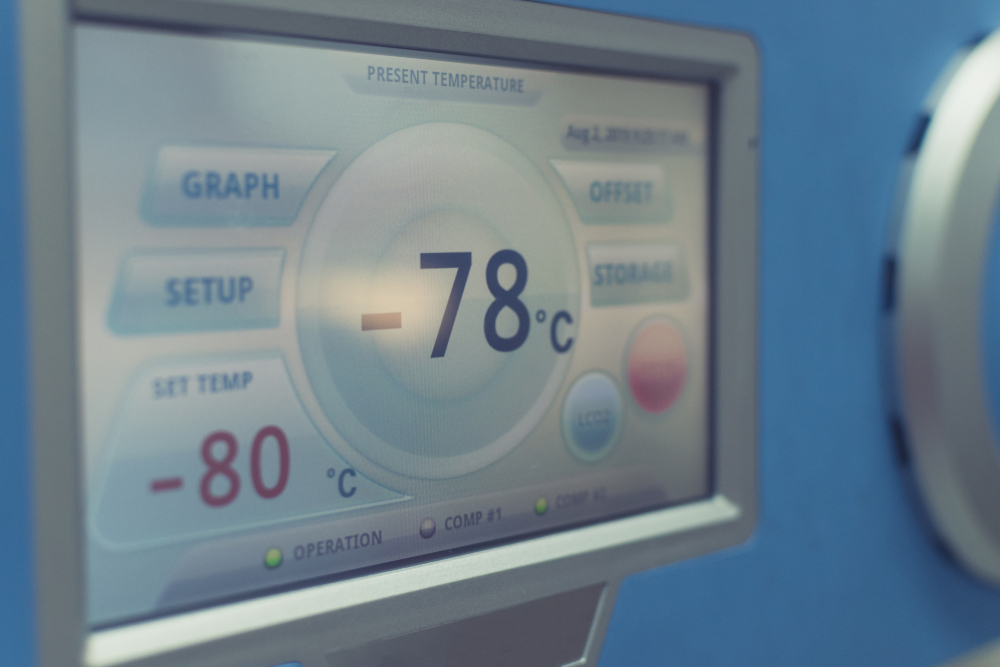 Often, breakdowns occur at the most inopportune moments. Labs must maintain specific ULT freezer temperatures at all times, and can't afford even the briefest window of malfunction in order to preserve their samples. Without swift, decisive repair, months of hard work can immediately be wasted. Therefore, we've implemented repair services to accommodate this often-spontaneous need. There's no time to waste when it comes to ULT freezer repair. Our technicians are on-call 24/7, waiting for immediate dispatch to your facility.
Why Choose Cryostar?
We use only NIST-calibrated equipment for the best ULT freezer repair.
Rental freezers are available so that you can continue your lab operations while the repair is taking place, preventing any significant setbacks.
Our service agreements can be customized to fit your laboratory equipment
We provide prompt service, often within the same day.
Based on your facility's needs and regulations, ULT repair service can be done on or off site to extend the life of your freezer.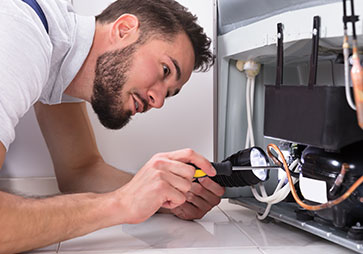 Contact Us Today for
Ultra Low Freezer Repair Service
Get the right services for your lab equipment today. Call us directly at 1-800-564-5513, or fill out a Service Request Form.
Ultra Low Temperature Freezer Maintenance
Preventative maintenance is the most important step towards ensuring you do not need emergency repairs in the future. Problems can be identified before causing a complete shutdown. When it comes to lab equipment, malfunctions are often occurring without the team's knowledge. Without regular, comprehensive maintenance by equipment experts, these lingering issues will cause instant, unexpected failures. Maintenance services will not only prevent any inconveniences to your business, but will ultimately save you incalculable expenses and repairs and replacements.
ULT maintenance services are carried out in New York, New Jersey, Connecticut and surrounding areas.
Repair and maintenance on ultra-low lab equipment
Calibration and repairs for refrigerators and freezers, and even incubators
New lab equipment installations and more!
Need ULT Maintenance in the Tri-State Area?
Call Us Today: 1-800-564-5513 or fill out a Service Request Form