Cryostar Industries provides quality ultra-low temperature (ULT) freezer repair services in Long Island, New York City, New Jersey, Connecticut, and surrounding areas.
Research labs and medical facilities all across the Tri-State Area rely on ULT freezers every day. This is especially true as facilities need to store the COVID vaccine at an ultra-low temperature. Therefore, it's essential to have the best lab equipment repair company on hand at all times.
No lab or medical facility can afford the significant disruptions in their work. At Cryostar, our ULT freezer repair service provides our clients with convenient and speedy repairs.
Need ULT Maintenance in the Tri-State Area?
Call Us Today: 1-800-564-5513 or fill out a Service Request Form







Cryostar: ULT Freezer Repair Service that You Can Trust
If you work in a lab or medical facility, you know how important it is to keep your ULT freezer in good working order. But if something goes wrong, you need someone who knows how to fix it quickly and correctly. That's where we come in. We're experts at ultra low temperature freezer repairs, and we can get your freezer up and running again in no time.
We understand how important it is to keep your lab or medical facility running smoothly. Even minor issues such as the freezer gasket seal being loose can affect your daily operations. Therefore, we offer fast, reliable repair services. We know that when something goes wrong with your freezer, it can be a major inconvenience, so we'll work quickly and efficiently to get the problem fixed.
What is a ULT Freezer?
Because of their ability to maintain temperatures below -40°F, ULT freezers are essential to labs and medical facilities. This is the ideal temperature range for biological labs keeping samples or immunization storage in clinics.
There are many distinct styles to choose from, including upright and chest freezers with various temperature ranges. Regardless of type, brand, or model, Cryostar can help you maintain, service, and repair your ULT freezer.
What Can Go Wrong With an ULT Freezer?
Just like any other freezer, an ultra low temperature freezer can have issues arise. Because of their precision cooling abilities, the most common problem is compressor failure. If your freezer isn't maintaining its set temperature or the compressor seems to be running constantly, there may be a problem with the compressor. Other issues that can occur are:
-Leaking gaskets
-Doors not sealing properly
-Control panel malfunction
-Evaporator freezing
How Can Cryostar Help?
If you're having problems with your ULT freezer, our team of experienced technicians can help. We'll come to your location and diagnose the problem quickly. Once we know what's wrong, we'll provide you with superior service. Using manufacturer parts, our factory trained technicians will make the necessary repairs to get your freezer up and running again.
For ULT freezer repairs you can trust, contact Cryostar today! Based on Long Island, we serve customers throughout the Tri-State Area.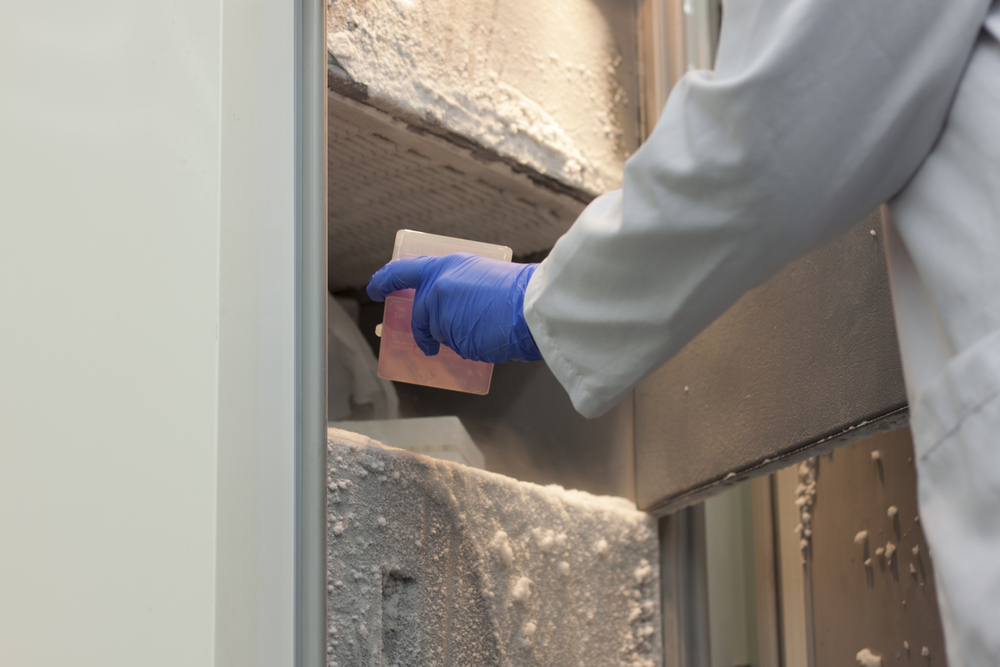 OEM (Original Equipment Manufacturer) Freezer Parts
We have a large selection of spare parts on hand in our field service vehicles, so we can give the finest possible service. As a result, our experts will repair your freezer quickly and simply.
Factory Trained Technicians
Our service technicians are all trained and certified by the lab equipment. Furthermore, we're here for you 24 hours a day, 7 days a week for all of your ultra-low temperature freezer repair needs.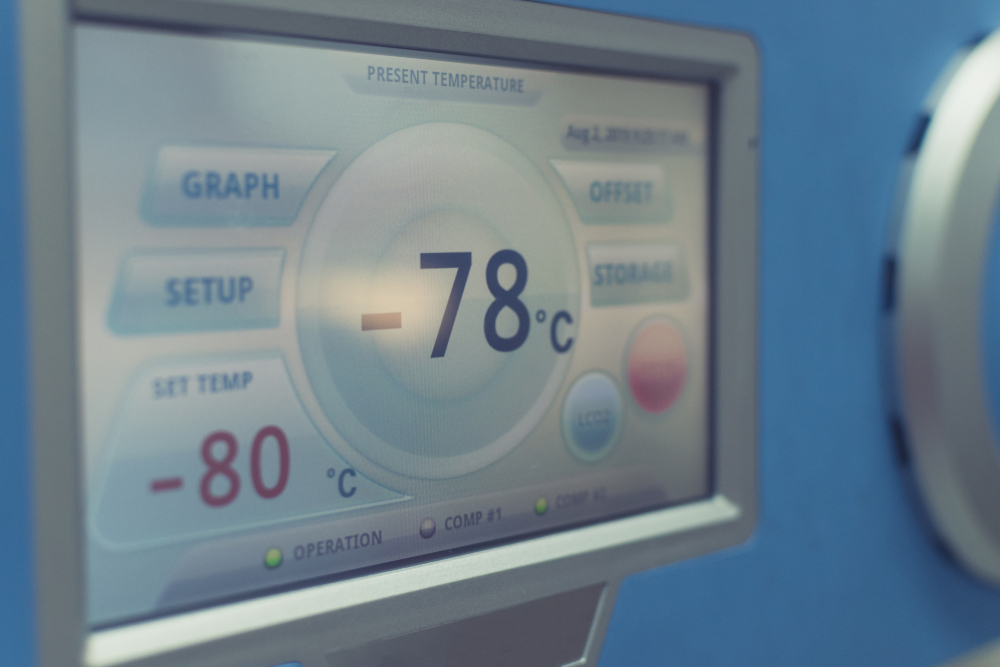 Often, breakdowns occur at the most inopportune moments. Labs must maintain specific ULT freezer temperatures at all times, and can't afford even the briefest window of temperature fluctuations. Without quick repairs, months of hard work can immediately be wasted. Therefore, we've implemented repair services to accommodate this often-spontaneous need. There's no time to waste when it comes to ULT freezer repair. Our technicians are on-call 24/7, waiting for immediate dispatch to your facility.
ULT Freezer Calibration
Due to regular wear and tear, all equipment will degrade over time. Therefore, ULT freezers should be calibrated at least once per year. Lab Calibration is the act of adjusting an instrument so that it reads as close to true value as possible. In terms of ULT freezers, this means making sure the freezer is reading and maintaining accurate temperatures.
Why Choose Cryostar?
We use only NIST-calibrated equipment for the best ULT freezer repair.
Rental freezers are available so that you can continue your lab operations while the repair is taking place, preventing any significant setbacks.
Our service agreements can be customized to fit your laboratory equipment
We provide prompt service, often within the same day.
Based on your facility's needs and regulations, ULT repair service can be done on or off site to extend the life of your freezer.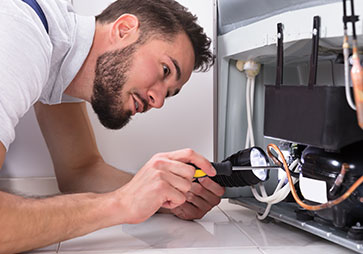 Contact Us Today for
Ultra Low Freezer Repair Service
Get the right services for your lab equipment today. Call us directly at 1-800-564-5513, or fill out a Service Request Form.
Ultra Low Temperature Freezer Maintenance
Preventative maintenance is critical to preventing future emergency repairs. Problems can be identified before causing a complete shutdown. Regular lab equipment maintenance can extend the lifespan of your freezer and prevent cross-contamination. Our team of experts can tailor a maintenance plan to fit the needs of your business.
By inspecting the equipment and having routine servicing, we can diagnose and correct possible problems before they arise.
Preventative maintenance helps improve energy consumption, as well as meet warranty and compliance requirements. Additionally, it will extend the lifespan of your scientific equipment.
In order to comply with manufacturer warranties, bi-annual maintenance is suggested. This should be carried out by authorized factory representatives, like Cryostar.
Cryostar's ULT maintenance services are carried out in New York, New Jersey, Connecticut and surrounding areas.
Can a Lab Provide In-House Maintenance?
There are plenty of day-to-day ways to keep your lab unit running well. Two examples are keeping it full in order to maintain temperature and cleaning the condenser filter. Additionally, regular gasket seal checks are vital and should be built into your lab cleaning and maintenance schedule.
While these tasks may seem minor, they will improve the overall performance and longevity of your unit. Basic operator lab maintenance can be found in your owner's manual. Prior to performing maintenance, be sure to reference your manual.
Need ULT Maintenance in the Tri-State Area?
Call Us Today: 1-800-564-5513 or fill out a Service Request Form