Labs are not easy facilities to manage. 
Proper efficiency measures keep your lab running smoothly, cost-efficiently and productively. Furthermore, safety protocols eliminate the risk of error and hazards to personnel. Therefore, it's critical to implement specific policies which enhance both efficiency and safety. In this post, we'll explore three ways how. 
3 Simple Tips for a Safe & Efficient Lab
No matter the industry, a lab is a complex and often-dangerous place to work. Between equipment issues, federal regulations, biohazards and more, operating a lab can be overwhelming, stressful and hazardous. Obviously, in such an environment, prioritizing safety and efficiency is essential. They should be the dual goals not only of management, but everyone who works within the lab. And every employee should work towards them, no matter their job title or responsibilities.  
1. Manage Your Work Spaces
Without a doubt, this is one of the simplest (and most neglected) ways to enhance your lab's safety and efficiency. Basically, this involves simply ensuring the lab's work space is clean, without contamination or clutter, and that nothing will get in your way as you work. 
Additionally, it always helps to organize and find storage spaces for tools, devices and instruments in the area. Everything should be easy to access, intuitive to locate and in a specific order. Of course, it's equally as important to ensure every surface is clean and sanitary. Nowadays, employee hygiene and workplace cleanliness is more important than ever in the wake of COVID-19. Implement regular cleaning and decontamination tasks for your employees to make sure the lab remains in respectable shape at all times. 
Overall, a messy work space indicates a significant weakness in operations. And it can cost you a lot of money in production lapses and equipment failure. 
2. Eliminate Waste 
First and foremost, just about every lab in the world is dealing with excess in some capacity. It doesn't matter how organized or efficient you may consider your facility. Ultimately, every lab, in every industry, has a surplus of unnecessary instruments, glassware, products, materials or supplies that are simply taking up space. 
So, you should set aside time to assess your lab carefully for anything you might have in excess. Then, you should examine why there's a surplus. Are you trying to compensate for unreliable vendors or aiming too high with production? Whatever the root of the extra items, focus on dealing with that. Then, you can free up your lab's storage areas and make all the procedures run much smoother, plus save you any disposal expenses. 
3. Streamline Workflow 
Do you manufacture any kind of product in your lab? If so, conceiving workflow is the best way to identify any problems in your manufacturing procedures. First, create a basic sketch of your lab's floor plan (it doesn't have to be a professional blueprint). Then, highlight the two most important trajectories moving through the facility: your products and personnel. 
Find areas where these lines overlap or meander, and think about how you could change your layout to reduce them. Perhaps there's an appliance that should be closer to the product that you use it with. Maybe an item that workers use at multiple steps seems to be a point of congestion and you can benefit from redirection. 
You can identify anything that is inhibiting workflow and work to adjust and optimize it to your advantage. Additionally, work will be much simpler and more intuitive, and you'll enhance safety by reducing back-and-forth movements between areas.
Has Your Lab Reached Maximum Safety & Efficiency?
With two decades serving labs all over the area, we know very well how difficult lab management can be. And that's why we're always looking for ways to educate our clients and figure out new ways to make their operations smoother and easier. Each of these three tips can have a hugely beneficial effect on your lab; and we're always happy to provide whatever assistance you may need with your lab equipment care and maintenance.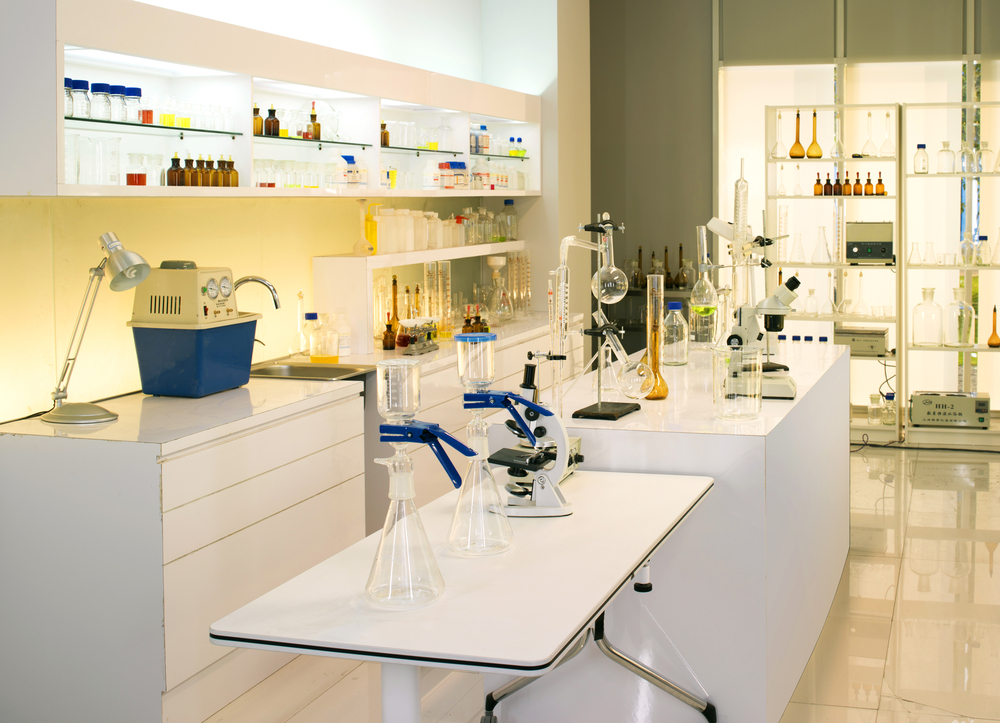 Call for Immediate Lab Services
Long Island, Nassau & Suffolk County
Call: 516-333-4006
The Bronx, Manhattan, Brooklyn,
Queens, & Staten Island
Call: 718-885-0833
Albany & Southern New York State
Call: 800-564-5513
Piscataway, Northern & Central New Jersey
Call: 800-564-5513
Danbury Connecticut & Surrounding Areas
Call: 203-748-7343
24/7 Emergency Service
Call: 1-800-564-5513