We can transport your lab equipment to or from any location in the Northeast. In our new powered trucks, we transport scientific equipment at any temperature. Your valuable lab freezers, refrigerators and other equipment is safe.
Cryostar: Your Solution for Lab Equipment Relocation
Shipping scientific equipment is no easy task. From bulky fume hoods to fragile glass items, lab shipments require careful planning and safety arrangements.
Our staff is fully trained and experienced to transport all types of lab equipment. We will safely bring your lab and medical equipment wherever it needs to go. 
We understand how valuable your equipment is. Therefore, we exercise every single precaution to guarantee safe, secure and reliable transportation. Our team knows how to effectively package, load and transport lab equipment. We'll ensure it remains in the same condition it was before moving. Whether you need to move fume hoods or ultra-low temperature (ULT) freezers, we will efficiently handle each step of the process.
How Does it Work?
Our office, located on Long Island, will arrange pick up and delivery of your lab equipment in a timely manner. Our Service Areas Include: New York State (Albany + South), The 5 boroughs of NYC, Long Island, Northern & Central New Jersey, and Connecticut
Call us at 516-333-4006 to get started.
Cryostar is excited to relocate your equipment. Whether a short or long distance, we can help any sized business move equipment anywhere in the Northeast. We handle all aspects of relocation. From planning to packing and unpacking, you can leave the logistics to us.
We know that transporting scientific equipment can be a challenge for a lab to do on their own. However, when you choose Cryostar's moving services, we eliminate all of the stress and inconveniences from the process. Our professional moving team will carefully bring your scientific equipment to your destination. No matter what size or scale your equipment may be, at Cryostar Industries, we're ready to transport it carefully and efficiently.
We Handle All Challenges in Moving Lab Equipment
Every detail is critical when you move scientific equipment. It is no small task and the stakes are very high with such valuable units in tow.
Some challenges to look out for are: chemical spills, re-installing the equipment, or general biosafety.
When you choose Cryostar, you can be confident in our moving services. Through decades of experience, we are highly specialized in lab equipment transportation.
We study and adapt to risks so we can meet your needs. Whether you need to decommission the unit or simply move safely through a populated facility, we take care of everything.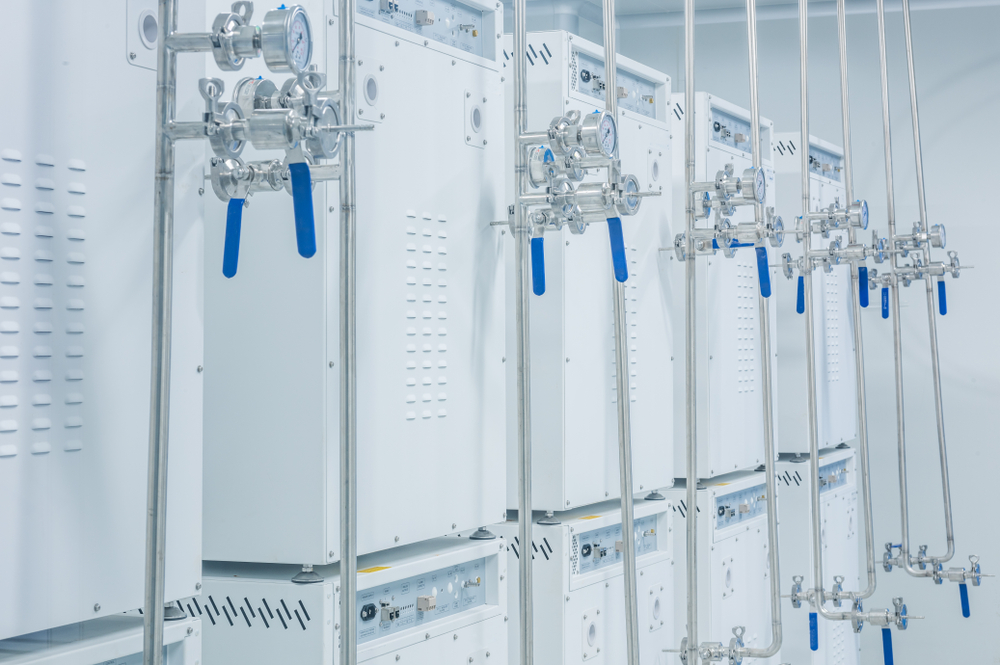 Types of Scientific Equipment We Service and Transport:
Ultra-Low Temperature Freezer
Refrigerators
Freezers
CO2 Incubators
LN2 Freezers
Glassware Washers
Chillers
Environmental Chambers & Rooms(including installation)
Water Systems
Cell Washers
Cryostats
Microtomes
Water Baths
Shakers
Centrifuges
Autoclaves
Cold Traps
Lyophilizes
Ice machines
Walk-In Refrigerators/
Freezers
CO2/LN2 Manifold Systems
Furnace
Ovens
Refrigerated Incubators
Morgue Refrigerators
Body Lift Tables
Cage & Rack Washers
Tunnel Washers
Bottle Washers
Bedding Dispensers & Removal Systems
Bottle Filling Stations
Nourishment Stations
Ice & Water Dispensers
Cryostar Industries: Lab Transportation Services You Can Trust 
Whether you need to move one or several diagnostic testing devices, reliability and efficiency counts. As a trusted lab mover for many organizations, we transport scientific equipment on a regular basis. We guarantee to handle and move your lab equipment and irreplaceable work-in-progress with utmost care, so that everything remains intact and confidential.
When you hire Cryostar, we will ensure biological samples, specimens and equipment remain intact. We provide custom quotes to provide you with the fairest, most cost-efficient terms, tailored to meet your individual needs.
Call us at 516-333-4006 to get started.