Welcome to Cryostar Industries: New York's leading provider of repair and calibration services for scientific laboratory equipment. Our team of experienced technicians is dedicated to ensuring that your lab equipment is functioning at optimal levels.
When it comes to CO2 incubator repair, Cryostar offers efficient solutions to keep your incubators performing correctly, day in and day out.
Our CO2 incubator services include calibration, maintenance, repair, and certification. Cryostar is the one-stop solution for complete, 24-hour technical assistance in your lab.
CO2 Incubator
Repair & Calibration

Services

At Cryostar Industries, we understand the importance of having reliable CO2 incubators in your laboratory. Our services include repairs and calibration for all types of CO2 incubators, including:
Temperature calibration: Our technicians will calibrate the temperature of your CO2 incubator to ensure that it is accurate and consistent.
CO2 concentration calibration: We will also calibrate the CO2 concentration in your incubator, ensuring that it is at the correct level for your specific needs.
Replacement of faulty components: Our team will inspect your CO2 incubator for any faulty components and replace them as needed to prevent further damage.
Electrical testing: We will conduct electrical testing on your CO2 incubator to ensure that it is functioning properly and safely.
Preventative maintenance: To minimize the likelihood of future breakdowns and to prolong the lifespan of your equipment, we recommend regular preventative maintenance checks. Cryostar offers various maintenance agreements so that your lab's research units are kept up and running.
At Cryostar, our expert technicians combine years of hands-on experience with training by the widest range of manufacturers in the area. We rely on NIST-calibrated equipment for high quality repairs. With state-of-the-art testing methods and equipment, our calibration services will verify your CO2 incubator always operates to full capacity. Essentially, these guarantee your unit meets quality requirements, stays in excellent shape and produces outstanding results.
Why Choose Cryostar Industries for
Your Lab's
CO2 Incubator Repairs & Calibration

?
Experienced technicians: Our team of experienced technicians has a wealth of knowledge and expertise in repairing and calibrating CO2 incubators. They are dedicated to ensuring that your equipment is in optimal condition.
Timely repairs: We understand that a malfunctioning CO2 incubator can disrupt your laboratory work. That's why we strive to complete repairs as quickly and efficiently as possible.
Quality service: At Cryostar Industries, we pride ourselves on providing high-quality repair and calibration services for all types of scientific laboratory equipment, including CO2 incubators.
Affordable pricing: We offer competitive pricing for all of our services, so you can be sure that you are getting the best value for your money.
Get CO2 Incubator Service Now
If you need services on equipment, complete form below and our staff will contact you immediately. Any emergency assistance, kindly call us directly at 1-800-564-5513.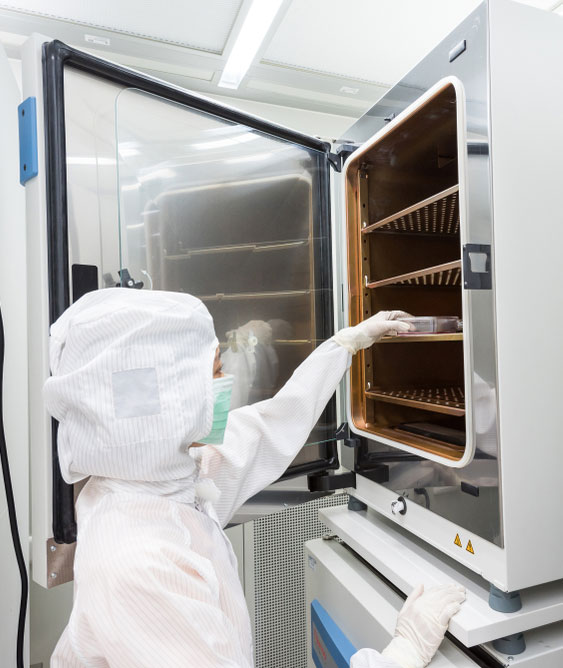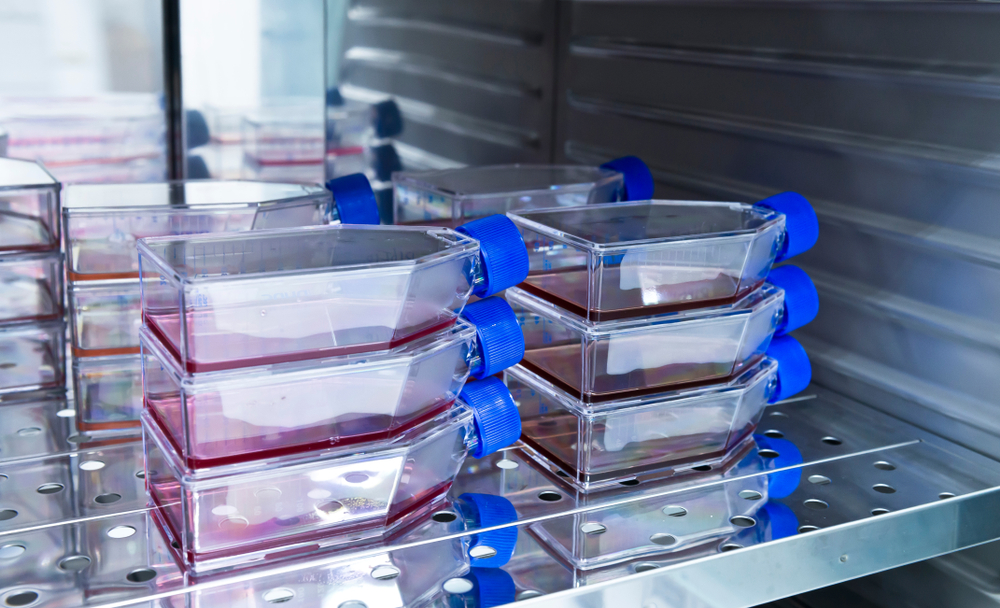 CO2 Incubator
Certification

Services

CO2 incubator certification services are important for ensuring the accuracy and reliability of the CO2 incubator's temperature, CO2 concentration, and other environmental conditions. Cryostar carries out lab equipment certification, which verifies the accuracy of the incubator's sensors and controls, and provides documentation of the calibration process.

Regular certification is important to maintain the accuracy of the CO2 incubator and ensure that experimental results are consistent and reproducible. Most regulatory agencies and industry standards require CO2 incubators to be certified at regular intervals, such as annually or biannually.

During a certification service, the calibration technician will perform various tests to verify the accuracy of the CO2 incubator, including temperature, humidity, and CO2 concentration. Any discrepancies are identified and corrected, and a calibration report is provided to document the results of the certification process.

Cryostar Industries offers CO2 incubator certification services as part of our comprehensive laboratory equipment repair and calibration services. We are committed to providing accurate and reliable calibration services for all types of laboratory equipment, including CO2 incubators.

Request Certification Services
Cryostar's Service Areas:
Cryostar's primary office is located in Westbury, NY. However, we have a team of technicians ready to be dispatched 24 hours a day throughout NY State, Connecticut, and New Jersey. If you call our office during regular business hours, we'll have a technician en route to your facility within a few hours.
No matter what time of day your lab equipment needs servicing, Cryostar is available for your emergency needs. Of course, the proper functioning of your equipment is vital to your lab's operations. Therefore, we're committed to providing professional, reasonable rates and prompt service when you need it.
CO2 Incubator
Maintenance Plans
Preventative Maintenance:
Cryostar's preventative maintenance provides facilities with optimal performance and resolute stability. First, our technicians inspect, test, clean, repair and validate that your unit's primary functions are operating with absolute precision.
Often, cultured cells grown in CO2 incubators are the product of months (or years) of careful, exhaustive research. Therefore, it's important to minimize loss with preventative maintenance. Cryostar's maintenance is the most effective and insightful way to protect your lab from costly and disruptive malfunctions in the future.
Full Service Agreements:
A full service agreement with Cryostar is a resolute, year-round guarantee that your CO2 incubator will remain functional and well maintained. Additionally, with a full service agreement, your lab receives the priceless peace of mind that comes with unconditional incubator protection.
Our technicians will consistently attend to your incubator's needs and deliver incomparable service that meets each of your lab's individual needs. This includes on-site repair, part replacements, unlimited technical support or emergency service.
---

Thermo Scientific Incubators:
Thermo Series
Heraeus Series
Barnstead Series
Forma Series
Napco Series
Revco Series
Jouan Series

Panasonic Biomedical Incubators:
Cell-IQ Series
CytoGrow Series
MIR Series
PHCbi Series

Fisher Scientific Incubators:
IsoTemp CO2 Incubators
Large-Capacity Reach-In CO2 Incubators
Steri-Cult CO2 Incubators
Heracell VIOS 16Oi CO2 Incubators
These are just a few of the lab CO2 Incubator models and manufacturers we provide certification, repair & maintenance services for. Please contact us for a full list.