Laboratory environmental chambers are critical research tools in several fields. Food sciences, biological, electronic and environmental sciences rely on them for work and research. And, Cryostar offers a dynamic selection of environmental chamber repair services to keep your lab as functional and efficient as possible.
These chambers rely on many components to replicate a specific environmental setting. Therefore, they require professional, expert services to maintain, repair, install and calibrate them. Our technicians are factory trained and certified by leading industry manufacturers. Additionally, we offer 24-hour emergency services.
Environmental Chamber
Repairs
At Cryostar Industries, we understand the critical role that environmental chambers play within your work. Therefore, we understand how unacceptable disruptions can be. Our repair services have been engineered to be as swift, convenient and effective for you as possible.
Emergency Repair Services:
We can provide emergency on-site visits or operating system guidance. Our technicians are factory trained and certified by leading manufacturers. Above all, we ensure your chamber maintains all temperature, humidity, light, corrosion and vibration features.
General Repair Services:
Preventative environmental chamber repairs will keep your lab functional and cost-efficient. Cryostar's repair services are the safest, surest way to protect your investment. In short, they will keep your lab's environmental chamber operating to its full potential.
\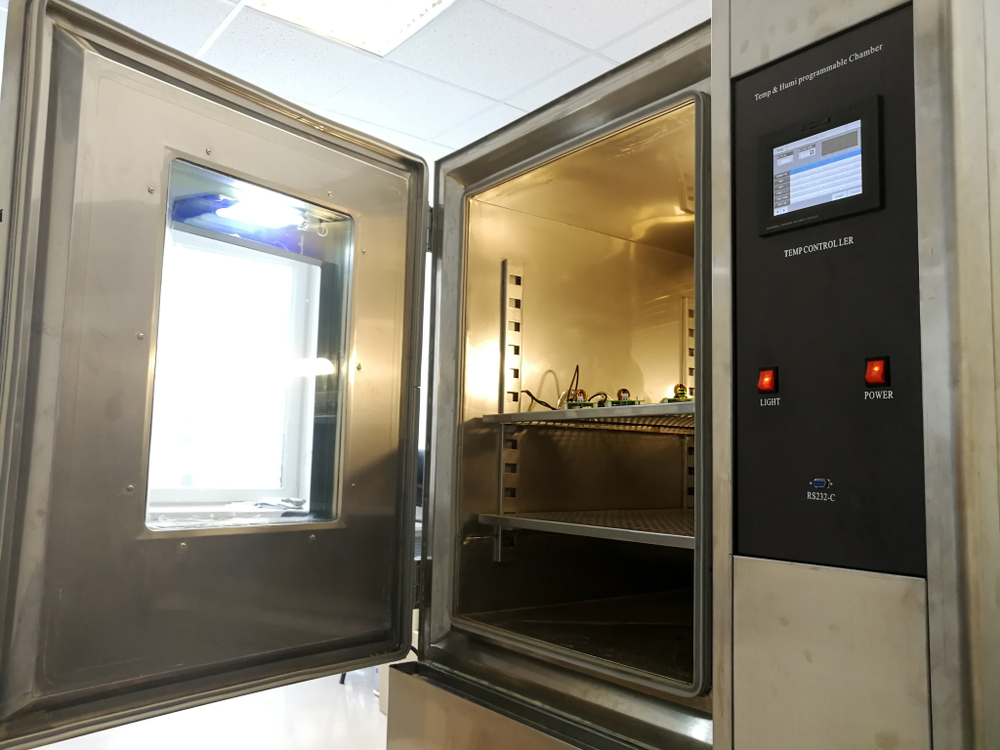 Environmental Chamber
Installation
Our technicians are fully certified not only to repair and maintain your environmental chamber, but also to install it. Cryostar has decades of experience installing equipment in labs all across the Tri-State area. Cryostar is your one-stop solution; and our support staff will guide you through the entire process, from the plans to the installation itself.
Additionally, we offer each lab quotes tailored to meet your needs as well as on-site visits to assess your facility and decide which program meets your lab's requirements. Based on our visit, we'll provide the best equipment and installation to meet your needs. Our goal is to get your environmental chamber operating as quickly and smoothly as possible.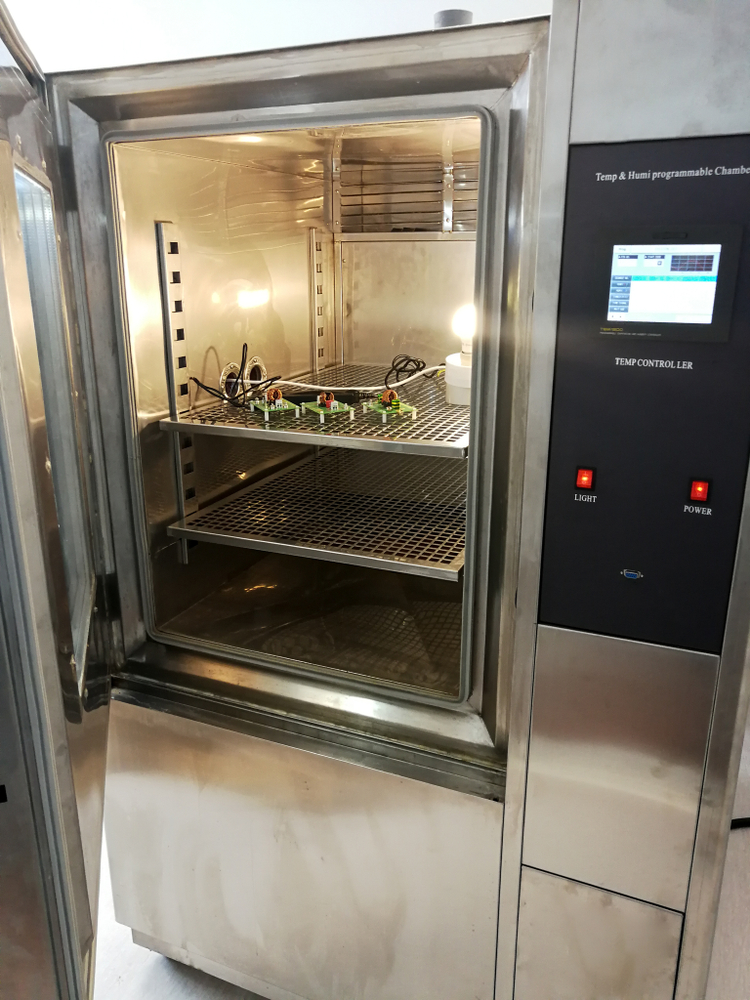 Environmental Chamber
Calibration
Naturally, calibration services are the most reliable way to ensure your equipment is operating to the highest industry standards. Our technicians perform calibration using test equipment to NIST standards. Also, during calibration, we'll provide you with documentation for each unit calibrated. We affix environmental chambers with a report label, linking it to the calibration documents. All of our calibration reports meet F.D.A. and ISO 9000 requirements. Furthermore, services can be provided on-site or within our ISO 17025-accredited calibration laboratory.
Calibration services verify and guarantee that your environmental chamber is maintaining perfect temperature, humidity, light, and vibration capability. And, with Cryostar's environmental chamber calibration services, your equipment will deliver the best and most reliable results possible.
Environmental Chamber
Certification
Cryostar offers a range of environmental chamber certification services. Essentially, we verify that your unit is maintaining precise environmental conditions. Lab certification is important for a myriad of reasons. We ensure each chamber meets NSF-49 guidelines and manufacturer specifications. Our technicians adhere to standard operating procedures, which remain in compliance with Federal and International Safety guidelines. In addition, on-site certification will keep your chamber functional and lab personnel safe.
During certification, we employ a series of intricate tests. These tests verify that the environmental chamber is maintaining optimal temperature, humidity, light, corrosion and vibration features. We not only perform tests to evaluate performance, but also provide complete documents for your lab confirming the results.
Cryostar's Service Areas:
Cryostar's primary office is located in Westbury, NY. However, we have a team of technicians ready to dispatch throughout NY State, Connecticut, and New Jersey.
No matter what time your lab equipment needs service, Cryostar is available for any emergency. The proper functioning of your scientific equipment is vital to your lab operations. Therefore, we're committed to providing  reasonable rates, and prompt service when you need it.
Laboratory
Maintenance Plans
Preventative Maintenance:
Cryostar's preventative maintenance contracts are designed to provide labs with optimal performance and stability. Essentially, our technicians test, clean, repair, and confirm your unit's functions are operating smoothly. Obviously, no lab can afford disruptions in their work; and lab maintenance of any kind can be a daunting task. Having an environmental chamber preventative maintenance contract is the surest way to avoid the inconvenience. Ultimately, disruptions cost your lab time and money. Cryostar's maintenance plans are the most effective way to prevent malfunctions in the future.
Full Service Agreements:
A full service agreement with Cryostar is a guarantee that your environmental chamber remains functional for the duration of its life. Essentially, with a full service agreement, your lab receives peace of mind. Our expert technicians will regularly attend to your environmental chamber's needs. Therefore, this includes on-site repair, part replacements, technical support or 24-hour emergency service. Basically, a full service agreement with Cryostar is unlimited protection from the expense and inconvenience of technical malfunctions.