No matter what type of lab you run, enhancing your daily operations should be a central goal. Workplace efficiency keeps your lab functioning at high levels of productivity. And, of course, improving safety will protect your facility from dangerous errors. Ultimately, this protects your staff from hazards on a daily basis, much like personal protective equipment (PPE). In this post, we'll explore four simple ways to enhance your lab.
1. Optimize Your Work Spaces
Perhaps one of the simplest ways to improve a lab's efficiency and safety is to evaluate your work areas. First, check to see if there's unnecessary clutter, if your surfaces are sanitary and if your devices are easily accessible or need organization.
If you think any of these highlight a potential weakness in your lab, think what that might be costing you. Additionally, a messy work space increases the risk of hazards, less eco-friendly practices, contamination, and slower work output.
Enforce regular cleaning days and make it easy for workers to access cleaning and disinfecting supplies. Keep the main workspace clear of tools, supplies and solutions when not in use. Instead, organize the spaces with shelving setups that keep everything you need within reach, but not in the way.
2. Flow
If your lab manufactures any type of products, visualizing your workflow is the best way to find problematic areas in productions. Sketch a to-scale floor plan of your entire lab.
Next, map out the flow of the two most important moving things in your lab: products and people. First, check if there's a piece of equipment or diagnostic testing device that you should move closer to a particular product. Ultimately, the purpose should be to keep things moving in one linear direction.
Whatever it is that's inhibiting flow in your lab, brainstorm ways to optimize it, change it, and then streamline it. Interestingly, many believe that this is one of the finest ways to improve a lab's efficiency and production. Additionally, work will become easier for employees and you'll improve safety by reducing back-and-forth movements between areas.
3. Waste Reduction
Take a minute and think about excess in your lab and perform an internal audit. Also, think about what tools, products, or supplies you stock up the most and ask why.
Do you make extra products because error rate is too high, but you need to meet production requirements? Instead of setting yourself up to continuously adjust or re-make products, find the cause of that.
Do you produce a large amount of by-products with a reaction, machine, or cleaning process? Evaluate this process and brainstorm ways to reduce waste with your team.
Wherever possible, take steps to address problems and reduce waste and excess in your lab. Ultimately, not only should this clear your storage areas, but also, it will make processes more efficient and save you money on disposal costs.
4. Feedback
Another simple way to improve a lab's efficiency is simply establishing a dialogue with your staff. By asking a few simple questions, you can deliver solutions to their concerns. Ask questions like:
What do you think keeps you from being more productive?
What equipment do you least like using? Why?
How do you think we can simplify your daily tasks?
Of course, depending on the type of lab you run, you will get very different answers to these questions. However, your staff is your best resource for finding flaws in your setup. They know all the details of protocols, processes, equipment, and cleaning procedures. Make the changes that they suggest, where possible, and ask for feedback on them after.
Conclusion – Cryostar Industries
Each of these points features multiple ways to improve a lab's efficiency and safety. If you try one of these approaches and see results, you'll reap the benefits of effective lab management. Ultimately, at Cryostar, we help labs achieve maximum efficiency with our range of services on a daily basis. Contact us now to find out more.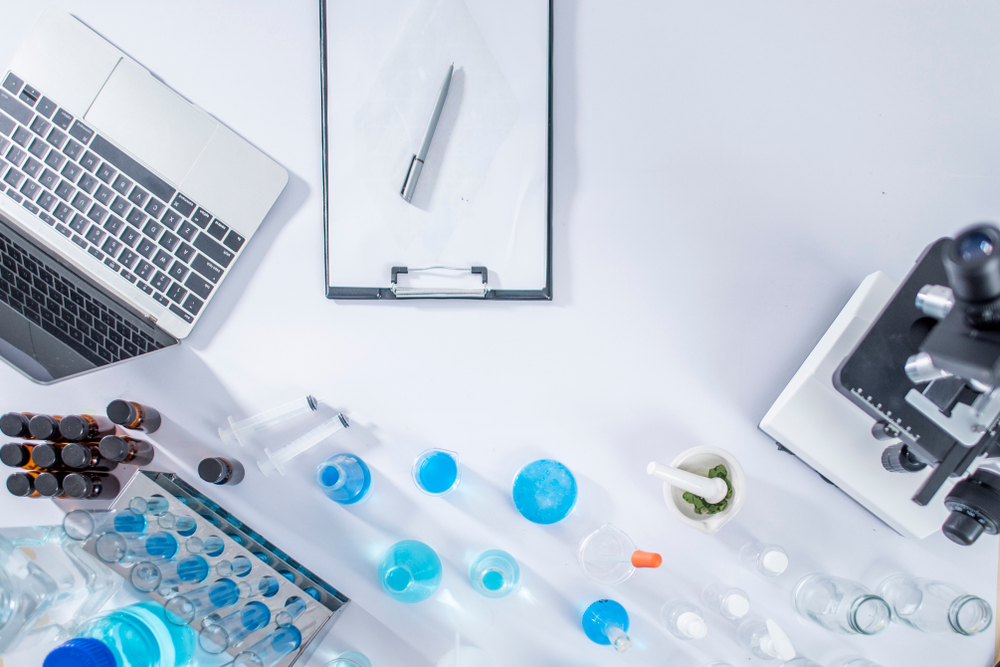 Call for Immediate Lab Services
Long Island, Nassau & Suffolk County
Call: 516-333-4006
The Bronx, Manhattan, Brooklyn,
Queens, & Staten Island
Call: 718-885-0833
Albany & Southern New York State
Call: 800-564-5513
Piscataway, Northern & Central New Jersey
Call: 800-564-5513
Danbury Connecticut & Surrounding Areas
Call: 203-748-7343
24/7 Emergency Service
Call: 1-800-564-5513