ULT freezers are designed specially for blood banks, hospitals, research institutes, and other facilities. These freezers will contain materials such as bacteria, virus, blood, and semen. The type of freezer you choose will depend on what you need to keep cold and where it needs to be placed. While these freezers are built to be reliable and last you about 12-15 years, there are ways to extend the life of your ULT freezer.
Laboratory freezer repair is a common need in facilities across the Tri-State Area. With so many laboratories and hospitals depending on their ULT freezers for the COVID-19 vaccine, these tips will help keep yours running smoother longer.
This post was originally published on July 25, 2019. It has been updated for accuracy and relevancy.
1. Minimize Frost Build Up
How often should you defrost a ULT Freezer?
Defrosting is an important step that will help your ULT freezer efficiency. Depending on environmental conditions and usage at your lab facility, this should be done twice per year.
The summertime on Long Island can result in high temperatures and extreme humidity. Frost and ice will gather when the low temperature of the freezer meets the humidity. The frost may stop the door from closing, can cause stress on the gaskets, and can inhibit your staff from being able to access the samples, which leads to longer door openings.
Defrosting twice a year can both preserve your research and extend the life of your ULT freezer.
2. Keep the Condenser Clean
How often should a ULT freezer condenser be cleaned?
The condenser plays a vital role in keeping the ULT freezer cold. It helps transfer heat from the inside to the outside. When dust accumulates on it, it cannot transfer heat out. It is recommended to clean the condenser filter every 3 months, and the condenser coil every year. If your environment is extra dusty, you may need to do this more often.
Condenser filters are easily accessible and can be used over and over. Therefore, they do not need to be replaced. The filter can be easily dusted and cleaned with a wet towel, vacuum, or brush.
Ideally, freezers should be kept in a temperature-regulated and clean space. However, many facilities where the ULT freezer is needed are high-traffic areas, with many open windows and doorways. Cleaning the condenser unit will help combat these challenges, and extend the life of your freezer.
3. Choose the Right Placement
What is the best location for a ULT freezer?
From the start, you can impact your freezer's lifespan by choosing its location. Manufacturers will provide guidelines on choosing a freezer location, as well as spacing from other units or walls. It's important to adhere by these guidelines, as they are standards for efficiency. Cryostar Industries can install your lab equipment to the manufacturers specifications, in order to maximize the life of your unit. This is true for both new and used lab equipment alike.
Most ULT freezers will release air from the back, and take in air from the front. Therefore, it's important to have clearance between units and the walls to allow for airflow. Additionally, its important to never place items on top of the freezer, as it needs the space for air circulation.
Ensuring your unit is placed properly and there are no items obstructing the airflow can increase the life of your ULT freezer. When air is not able to circulate properly, the unit will need to work harder to maintain its temperature, leading to a shortened lifespan.
4. Keep the ULT Freezer Gaskets Clean
How do I clean freezer gaskets?
Laboratory freezer door gaskets are an important part of the functioning of your ULT freezer. When clean and intact, the gasket forms a tight seal between the door and the unit.
Monthly cleaning of the door gaskets can extend the life of your freezer. Simply wiping down the gaskets with a soft cloth once a month can stop dust and dirt from impeding the gasket seal. Additionally, cleaning the freezer gasket regularly can help you check for any cracks, tears, frost build up, or warping.
Conclusion
While there is a wide variety of ultra-low temperature freezers used in labs across New York, they all have something in common: they need care and maintenance to keep them at top performance. These 4 simple steps will help ensure your units longevity, as well as maximize its efficiency.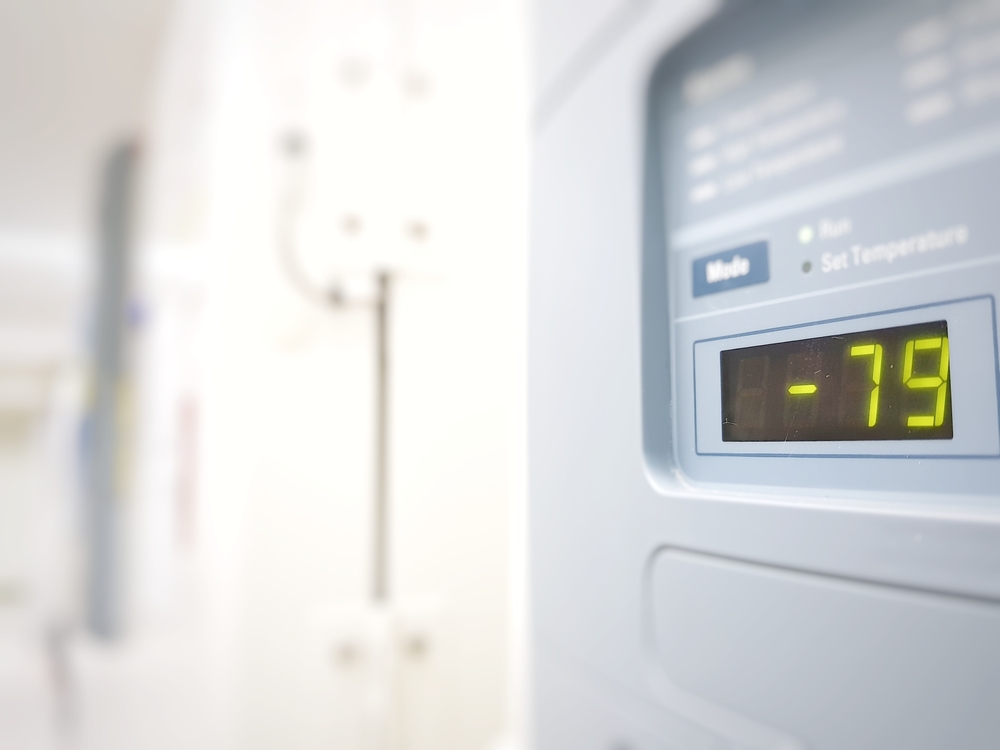 Call for Immediate Lab Services
Long Island, Nassau & Suffolk County
Call: 516-333-4006
The Bronx, Manhattan, Brooklyn,
Queens, & Staten Island
Call: 718-885-0833
Albany & Southern New York State
Call: 800-564-5513
Piscataway, Northern & Central New Jersey
Call: 800-564-5513
Danbury Connecticut & Surrounding Areas
Call: 203-748-7343
24/7 Emergency Service
Call: 1-800-564-5513