Environmental test chambers are critical tools in several fields. Often, another term for them is "climatic chambers" or "climate chambers." In laboratories, we rely on them to test the effects of certain environmental conditions. Specifically, they test these effects on biological specimens, electronics, and industrial products, to name a few.
In most industries, lab research is the key to success. Before completing an experiment or releasing a product, weeks, months, or even years of painstaking research must be conducted. With any kind of research, we need the proper equipment. Biological sciences rely on CO2 incubators to grow and preserve their specimens. But how do we accurately test how products will react to things like heat, humidity and radiation? That's where environmental chambers come in.
In this post, we'll discuss the basic of environmental test chambers. We'll break down what they are, how they operate, and how you can keep yours working perfectly.
What is an Environmental Test Chamber?
A test chamber is a unit that tests specific environmental conditions on a product. Throughout testing, they expose the product to changes humidity, temperature, stability, vibration, radiation, pressure, etc.
Basically, it's a way to determine how it will fare if it meets these conditions after purchase. Very often, different factors like humidity and vibration combine in order to test the products as thoroughly as possible.
Who Uses Environmental Test Chambers?
A wide range of industries rely on environmental test chambers. These units help determine a product's perfection prior to manufacturing. Therefore, these fields use environmental test chambers most frequently:
Cosmetics
Pharmaceuticals
Biotechnology
Electronics
Medicine
Aerospace
And these are just a few! Additionally, test chambers aren't just for testing an environment's effects on a product. They're also helpful in determining whether something meets compliance requirements. Regulations vary by country. Therefore, a test chamber can help a business ensure their product meets necessary international standards.
Interestingly, environmental test chambers can also mimic the environmental aspects of outer space. Pressure, oxygen and temperature are adjusted to that of extremely high altitudes. This will test how equipment can fare for astronauts. By observing the items' reaction, the engineers make adjustments or design improvements for reliability. Many items that you use on a daily basis has gone through a testing chamber.
Environmental Chamber Calibration
In order to keep a chamber working efficiently, they must receive regular calibration. Calibration is the best way to ensure your equipment is operating to industry standards. It's also an incredibly important aspect of basic lab maintenance. At Cryostar, our technicians perform calibration using test equipment to NIST standards. During calibration services, we'll provide you with documentation for each unit calibrated. We affix environmental chambers with a report label. These labels link the chamber to calibration documents. All of our calibration reports meet F.D.A. and ISO 9000 requirements. Furthermore, services can be done on-site or within our calibration laboratory.
Calibration services guarantee that a chamber is maintaining perfect temperature, humidity, light, and vibration features. In addition to calibration, equipment certification for your chamber is equally important.
Repairing Your Environmental Chamber
Obviously, any business that relies on these chambers know just how important they are to research. Therefore, disruptions are unacceptable. So if your chamber experiences a sudden disrepair, it's critical to have them repaired right away. At Cryostar, we've designed our repair services to be as quick, easy and efficient as possible.
We have our expert technicians ready to dispatch 24 hours a day. Obviously, no lab can afford significant periods of disruption in their work. Therefore, 24-hour service is critical for labs with this kind of equipment. We offer technical support and repairs on environmental chambers from several manufacturers. And, we can provide emergency on-site visits or operating system guidance. Regular calibration and repairs will help to keep your lab cost-efficient. 
Conclusion
At Cryostar Industries, lab equipment is our passion. Our team of experts is dedicated to keeping scientific industries working with safe and functional equipment. Whether your equipment needs a repair, a calibration or certification, we can make it happen.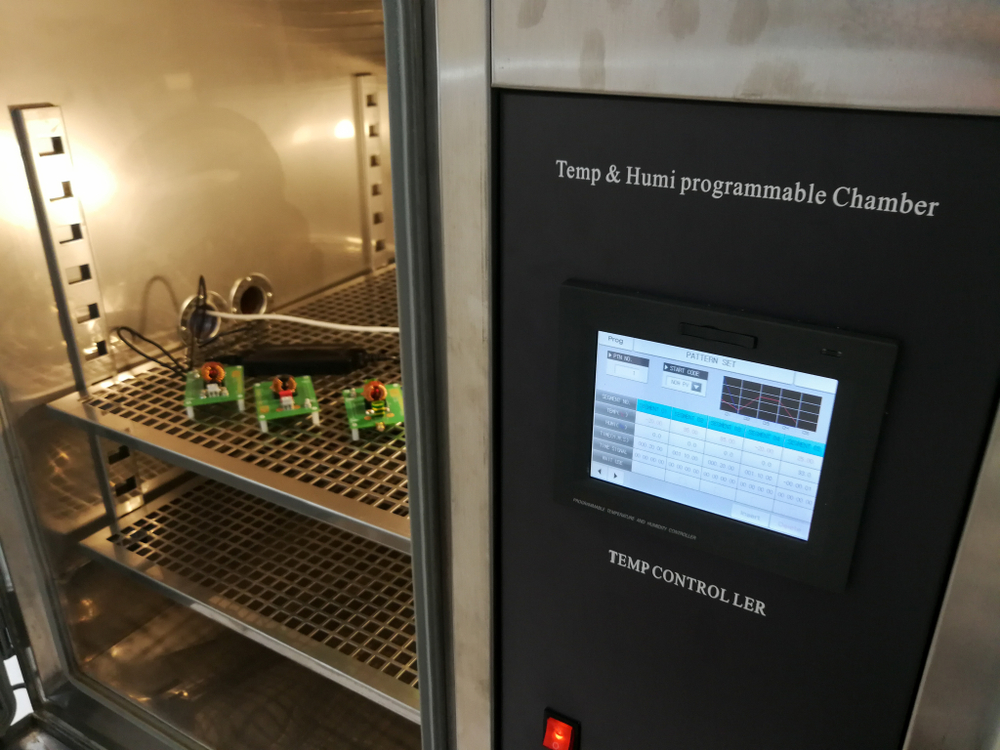 Call for Immediate Lab Services
Long Island, Nassau & Suffolk County
Call: 516-333-4006
The Bronx, Manhattan, Brooklyn,
Queens, & Staten Island
Call: 718-885-0833
Albany & Southern New York State
Call: 800-564-5513
Piscataway, Northern & Central New Jersey
Call: 800-564-5513
Danbury Connecticut & Surrounding Areas
Call: 203-748-7343
24/7 Emergency Service
Call: 1-800-564-5513