All across the country, we are experiencing many consequences of the novel coronavirus. And, in hospitals in New York and on Long Island, our morgues are at maximum capacity. Therefore, mobile morgue trailer rentals are in high demand.
At Cryostar Industries, we're passionate about keeping labs and essential workers safe. In our previous post, we discussed measures your lab can take to guarantee the health and safety of personnel. However, despite all safety measures, the devastating results are overwhelming the morgues.
In order to cope with this crisis, Cryostar Industries is now offering rental mobile morgues. Additionally, we are offering refrigerators and cold room trailer rentals. These can be used in any hospital or lab that temporarily needs the extra space.
Overwhelmed Hospitals Need to Rent Mobile Morgues
At the moment, our health care workers are valiantly fighting COVID-19 and caring for the infected. Unfortunately, the number of cases has reached alarming heights. With the death toll growing, hospital morgues in New York and on Long Island are running out of space.
Sadly, our hospital morgues, funeral homes and crematories can't handle the current volume of bodies. In fact, most of our hospitals have even run out of body bags. Crematories and funeral homes traditionally operate with smaller staffs, making it doubly difficult to keep up with demand. This is a tragic situation that none of us expected or are prepared for. However, despite the odds, there is a solution.
Mobile Morgue Rentals: A Solution to a Burgeoning Crisis
As New York hospitals and labs work around the clock, a unique necessity presents itself. And, in order to cope with the casualties of COVID-19 and properly store bodies, rental mobile morgues are an ideal way to assist facilities at full capacity. Essentially, these rental mobile units give us a way to preserve the dignity of the deceased and alleviate the extreme burdens on our hospitals and funeral homes. In New York City alone, 45 new mobile morgues have been brought in to assist.
Fortunately, these mobile units are preventing tragic and unsanitary situations from occurring. In less fortunate countries, their circumstances have become desperate. Sadly, churches and even streets have had to contain the overflow of bodies.
Cryostar Industries – Mobile Morgue Rental Provider
At Cryostar Industries, we're proud to supply rental mobile morgues. Additionally, we offer other mobile refrigerations units for labs and hospitals. Our mobile refrigeration units are one of our proud contributions to the fight against COVID-19.
If your facility needs a rental mobile morgue, please contact us immediately. For decades, we've worked hand-in-hand with the medical and scientific communities. We'll continue to serve them and do our part to keep our colleagues and essential workers as safe and healthy as possible.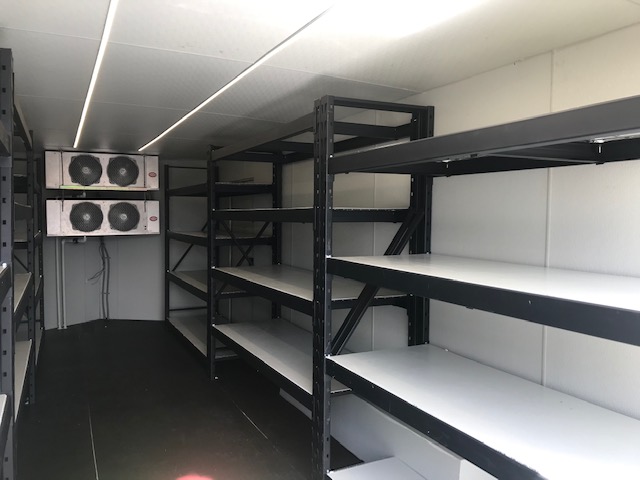 Call for Immediate Lab Services
Long Island, Nassau & Suffolk County
Call: 516-333-4006
The Bronx, Manhattan, Brooklyn,
Queens, & Staten Island
Call: 718-885-0833
Albany & Southern New York State
Call: 800-564-5513
Piscataway, Northern & Central New Jersey
Call: 800-564-5513
Danbury Connecticut & Surrounding Areas
Call: 203-748-7343
24/7 Emergency Service
Call: 1-800-564-5513