Few industries are as integral to the public wellbeing as medicine. 
The pharmaceutical labs that produce medications we need can't work without rigorous attention to detail and proper laboratory practices. Ultimately, it doesn't matter if it's equipment calibration or managerial structure. Everything that governs a pharmaceutical lab should uphold practices that keep production high and hazards low. 
In this post, we'll discuss some of the smartest practices pharmaceutical labs can implement that are specific to their industry.
1. Effective Management of Lab Staff & Personnel
It's important to clearly define your management structure, so all of your staff knows their role in the lab. Use charts to clearly illustrate this structure. Once you outline this, be sure that checks are in place to keep information flowing across all levels. Without this, you can experience serious miscommunications. As a result, devastating backups can occur if they happen frequently enough.
Additionally, keep all personnel up-to-date with matters like equipment maintenance, calibration, and operating procedures. Adequate training and supervision is one of the best ways to ensure your lab continues to function as it should. Finally, thoroughly maintain all records and select someone to ensure this happens. This includes logs from computers detailing equipment, tracking the status of processing samples and the final analytical reports. Regardless of their source, every record should have an employee making sure it is up to date and backed up.
2. Proper Lab Equipment & Reagents Management
You should order your lab equipment with its design, installation and performance within your work area in mind. Order from a supplier that can provide technical assistance to address any potential concerns you might have in the future. Also, keep records of all equipment including location, calibration, maintenance plans, and past errors/repairs. You should always have calibration data within reach, including the date of your latest calibration and when due for re-calibration.
Pharmaceutical labs rely heavily on reagents (chemicals which test incoming raw materials) to produce reliable results. Therefore, you should store all your reagents appropriately in an accessible, but secure, area. Someone from your staff should manage all records for your reagents. These records should contain date of receipt, source, expiration date, safety information, and other important data.  
3. Maintain Proper Operating Procedures & Methods
If your lab samples external compounds from a third-party source, implement a sample plan. Upon receipt, samples belong in one of three categories: testing, re-testing, (if applicable) and a final for confirmation in case of dispute. Ideally, you should maintain enough for two analyses. Likewise, you should accurately define all external samples, recording the source and its contents clearly. 
4. Employ Universal Lab Safety
Finally, no manager can ever overlook safety in their lab. Safety lapses cause error, distraction, and general dysfunction. Make sure your staff is always aware of the materials they're working with and any of the inherent risks that come with them.
Label poisonous or hazardous materials very distinctly with the proper safety symbols so that everyone notices right away. Provide your staff with protective clothing and eye protection. Ensure they're aware of first aid, emergency eyewash, and fire extinguisher locations.
Does Your Pharmaceutical Lab Follow These Practices?
These four assets will help you keep your lab operating according to the best practices in the pharmaceutical industry. These practices, along with Cryostar's services like maintenance plans, repairs and calibration, help you achieve reliable results and efficiency in your work.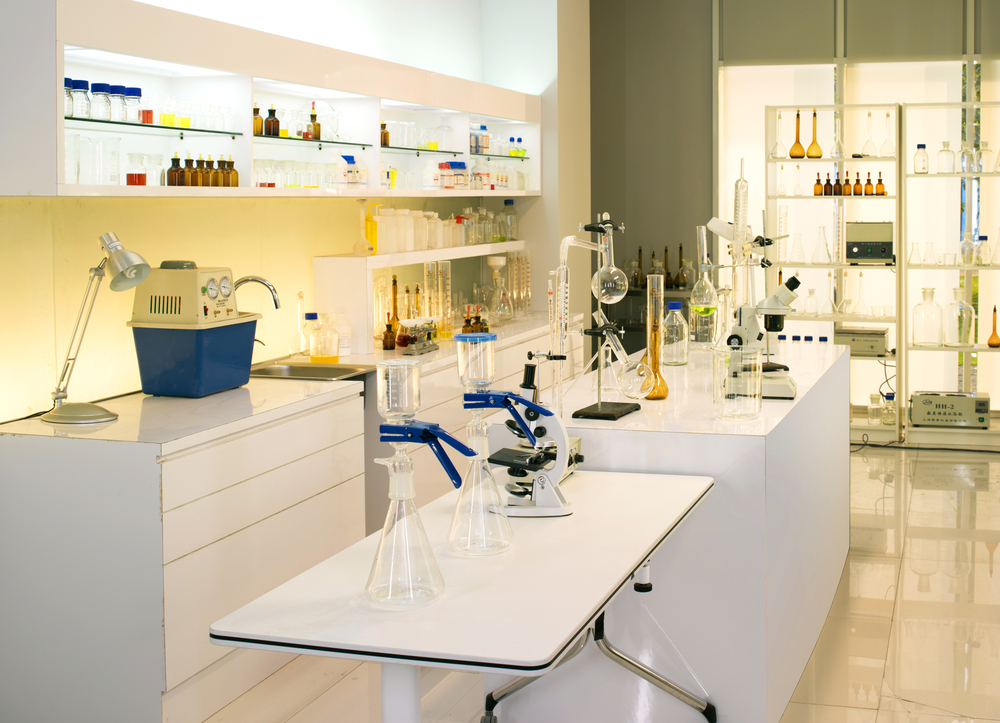 Call for Immediate Lab Services
Long Island, Nassau & Suffolk County
Call: 516-333-4006
The Bronx, Manhattan, Brooklyn,
Queens, & Staten Island
Call: 718-885-0833
Albany & Southern New York State
Call: 800-564-5513
Piscataway, Northern & Central New Jersey
Call: 800-564-5513
Danbury Connecticut & Surrounding Areas
Call: 203-748-7343
24/7 Emergency Service
Call: 1-800-564-5513