When it comes to research, using the right equipment is critical. Of course, all kinds of research can sometimes take unpredictable turns. It's not uncommon for even the mostcost-efficient labs to suddenly need new equipment in order to complete their work.
Often times, enhancing your lab with new equipment is unavoidable in order to continue your research. But what do you do with the no longer useful lab equipment? For many labs, selling used lab equipment is a great way add to your budget and free up work space.
Here are some useful things to know if you decide to sell your lab equipment.
1. Determine Your Lab Equipment's Value
Technology changes and evolves quickly. Lab equipment manufacturers announce upgrades regularly throughout the year. Therefore, some of the instruments we have in a lab can become obsolete over time.
Equipment suppliers consider DNA sequencers and mass spectrometers to be among the short-term tools that become obsolete fast. However, there are some scientific instruments that stay relevant no matter what. General equipment like fume hoods, centrifuges and thermal cyclers are more likely to stay relevant for longer.
Tip: Prior to selling your equipment, do the research to figure out the demand and value of your instruments.
2. Can the Equipment Be Sold?
There are some lab instruments that are definitely not suitable for resale. For example: never try to sell anything with regulatory restrictions, or machinery harboring radioactive materials.
In some scenarios, labs will move to sell their used equipment without verifying the device's ownership first. They'll sell the equipment without knowing that the equipment wasn't theirs to sell. Some labs acquire their equipment on rental terms, so it actually belongs to another facility.
Tip: Before you attempt to sell anything, take the steps to ensure that your lab owns it with the authorization to sell.
3. Age, Functionality, & Other Considerations
Many labs have refrigerators and freezers that they want to sell down the road. If your lab wants to do the same, then make sure you're keeping them in the best shape possible. Preventative maintenance is an essential way to prevent a future headache.
First, be sure to determine the age of the device. You can consult with the manufacturer if you're not sure. Or, you can look for the product specifications online. Find the model number if it applies and use that to find the age. Obviously, in most cases, the older equipment is the less valuable it becomes.
Next, verify its functionality. Test every feature to be sure there aren't any problems. Whatever the equipment's purpose, make sure it fulfills it with no issues.
Any lab in the market for a new freezer or refrigerator unit will have a checklist of considerations. Therefore, it is best to check the unit over before you try to sell. One simple yet important check is the check the gasket seals. Often, freezers with faulty gasket seals have several problems functioning as they should.
In addition, factor in the item's original price and vendor. Is it under warranty or a service agreement? Does it require specific software to function? This is important information to disclose along with the sale.
Tip: Before you sell the equipment, check if it's suitable for resale.
Do You Need to Move Your Scientific Equipment?
What happens after the sale? It is a challenge for a lab to move research units on their own. Unfortunately, it is not as simple as renting a U-Haul.
We can transport your lab equipment to or from any location in the Northeast. When you utilize a professional lab equipment mover, you can be sure everything is safe.
Additionally, you may not have the staff to install the equipment when it reaches the final destination. The purchaser can have Cryostar install and configure the equipment to the lab's standards.
Have You Decided to Dispose of Your Unwanted Equipment?
Not to worry! Sometimes it is the only choice you have after following the checklist above.
Disposing of lab equipment isn't as simple as putting it out in the facility's dumpster. Every lab must follow stat-specific guidelines to dispose of equipment. For example: proper decontamination and decommissioning.
Equipment disposal is no simple task. It's best left to a professional, like Cryostar Industries.
Conclusion
Selling lab equipment won't just benefit you financially. In addition, it's also a lot more eco-friendly. Simply disposing of you unwanted equipment can create an excess of waste.
There are some very significant matters to consider when selling your lab equipment. Therefore, it's important to ensure a sale that will benefit both parties. At Cryostar Industries, we have decades of experience repairing, maintaining, and calibrating lab equipment. So, if you're looking for a reliable provider for your lab services, contact us now!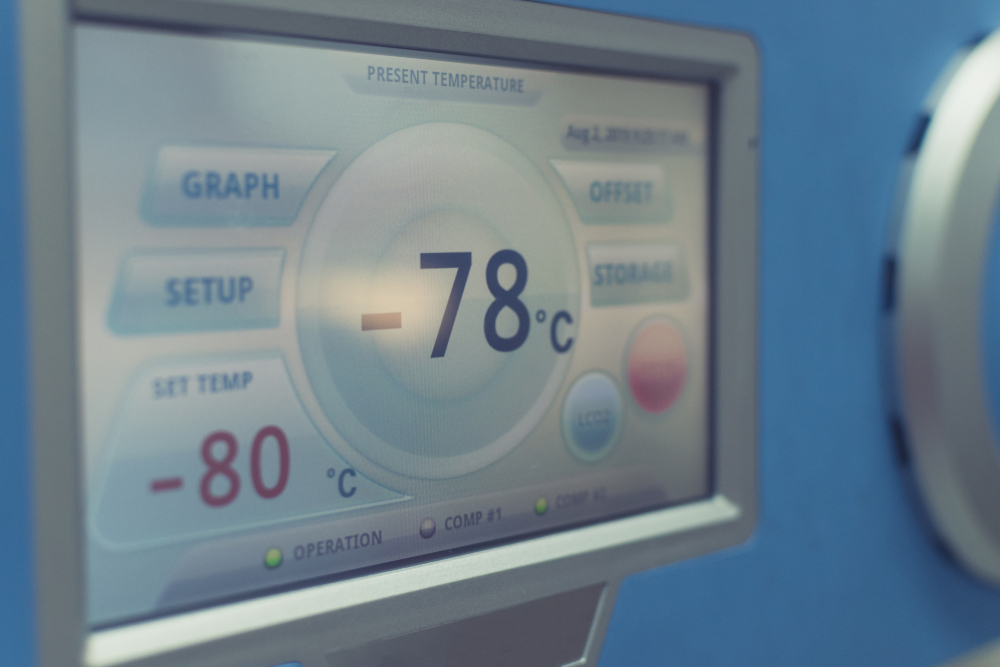 Call for Immediate Lab Services
Long Island, Nassau & Suffolk County
Call: 516-333-4006
The Bronx, Manhattan, Brooklyn,
Queens, & Staten Island
Call: 718-885-0833
Albany & Southern New York State
Call: 800-564-5513
Piscataway, Northern & Central New Jersey
Call: 800-564-5513
Danbury Connecticut & Surrounding Areas
Call: 203-748-7343
24/7 Emergency Service
Call: 1-800-564-5513