For lab managers, lab equipment breakdowns can be one of the most inconvenient and stressful things that can happen. Obviously, environmental testing chamber units are intricate, complex and expensive. Therefore, malfunctions and disrepair are every lab worker's worst nightmare. At Cryostar, we work every day to resolve these problems as swiftly and efficiently as possible. Whether your lab equipment needs calibration, repairs or installation, we're here to help.
Environmental testing chambers are one of the most versatile units found in labs in various industries. Without them, many of the products we use daily would never have seen the light of day. However, what do you do if yours isn't working properly?
In this post, we'll discuss environmental testing chambers and what to do if yours is malfunctioning.
1. The Basics
Basically, environmental chambers test specific products by exposing them to certain conditions. These conditions include temperature, humidity, stability, pressure, vibration, and more. Lab personnel put their products through rigorous testing in these chambers to see if there might be any unexpected reactions. Often, various conditions like temperature and pressure combine to test the products as thoroughly as possible.
Cleaning Your Environmental Chamber
Environmental testing chambers, like CO2 incubators, employ a very wide range of mechanisms in order to operate properly. Therefore, your first step should be ensuring the cleanliness of your environmental chamber. This is a basic step towards longevity in your lab equipment. Since environmental testing chambers will fluctuate in humidity, temperature, and pressure, the interior is likely to collect moisture and debris. Regular cleaning of your environmental testing chamber will reduce the amount of costly repairs and will improve the lifespan of your unit.
Furthermore, regular lab equipment decontamination services will help to protect your equipment, as well as your research.
2. Troubleshooting
The best way to figure out what's wrong with your chamber quickly is to troubleshoot. Basically, there are a few common issues with these units. Very often, the problem can be simpler than you think. We recommend visiting the manufacturer website to check their basic troubleshooting tips, and then determine if you can fix it in-house or need to call Cryostar.
Here are some common issues to troubleshoot:
Poor Air Circulation
This can occur if your motor isn't running at full speed, your family blade is loose or the product is too large and obstructing the air flow.
Interior Corrosion
If the interior of your chamber is experiencing corrosion, this could be the result of several things. First, improper cleaning procedures could have an effect on the walls of your chamber and induce corrosion. Also, if you've been testing corrosive materials, this could be the cause.
The Compressor Doesn't Start
First, check your electrical connection. Other issues include a blown fuse or a defective switch. However, this may be a more serious issue, such as the compressor itself is defective and needs to be replaced.
Issues Maintaining Temperature
There are many things to check for when your environmental testing chamber is not maintaining its temperature. The first (and easiest) is that the condenser is dirty and restricting airflow. Additionally, the ambient temperature in the lab room is too hot or cold for your unit to keep up. Some more serious issues include a defective compressor or the line voltage is too low.
3. Repairs
Many components within your unit can be easily replaced or repaired by lab personnel. Depending on the manufacturer, this includes replacing the deminlieralizer cartridge, defrosting the unit when the evaporator coil ices up, or cleaning the condenser of debris to help airflow.
However, some issues are more complex and require a manufacturer certified technician. You might experience abnormal noises or vibrations, which could be a sign of a serious mechanical problem. Unfortunately, if this is the case, you absolutely need immediate professional troubleshooting. You can't remedy these kinds of errors without professional assistance. This Therefore, trying to manage it alone will only worsen the issue. At Cryostar, our expert technicians run 24-hour, emergency service and can assist with this troubleshooting the air circulation.
When it comes to these units, no lab who uses them can afford disruptions. An environmental chamber's downtime means inaccurate results, poor workflow and even lost revenue. Therefore, if your chamber isn't working, it is crucial to have a professional take a look at it immediately.
Moreover, ensuring that your environmental testing chamber is accurately calibrated, tested, and certified will help to keep your lab's costs down by limiting the potential for disrepair.
Conclusion
At Cryostar, we respect the crucial role your equipment plays in your work. For over eighteen years, we've provided expert technical support to countless labs to ensure their work remains exemplary. If your equipment is malfunctioning or in need of calibration, contact us now!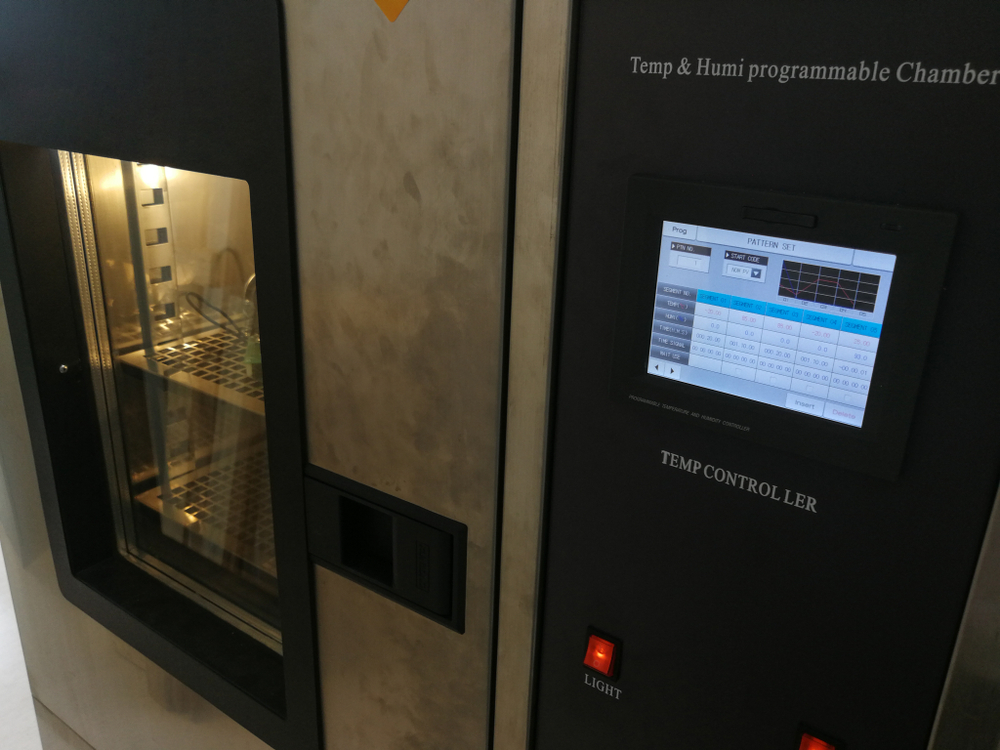 Call for Immediate Lab Services
Long Island, Nassau & Suffolk County
Call: 516-333-4006
The Bronx, Manhattan, Brooklyn,
Queens, & Staten Island
Call: 718-885-0833
Albany & Southern New York State
Call: 800-564-5513
Piscataway, Northern & Central New Jersey
Call: 800-564-5513
Danbury Connecticut & Surrounding Areas
Call: 203-748-7343
24/7 Emergency Service
Call: 1-800-564-5513