Part of keeping a lab functional is acquiring the right equipment for the job. Everything from CO2 incubators to fume hoods need thorough evaluation prior to purchasing. This way, you can be certain that the significant investment you're making will provide maximum benefits. When it comes to pipettes, one of the most common lab tools, they deserve the same consideration.
For decades, we've been providing lab equipment services across all industries. These include rentals, repairs, calibration and more. In this post, we'll discuss the different pipettes types and designs. In addition, we'll explore the best pipettes for your lab and its work.
What Are Pipettes?
A pipette is a laboratory tool workers use to move a specific volume of liquid. The pipette both measures and contains the liquid until the worker releases it. Pipettes come in several different designs to serve various purposes, and for all industries. The sole purpose of a pipette is precision and accuracy. Also, they require the same kind of care and maintenance as every other tool in the lab.
Pipettes come in single-piece glass models for the more basic lab worker's needs. Additionally, pipettes are available in more complex electronic and adjustable forms. The right pipette for your lab depends on the kind of work you intend to do.
By selecting the appropriate pipette for your lab, you're doing more than finding the right tool for the job. Furthermore, you're ensuring cost-efficiency, preventing mishaps, improving productivity and guaranteeing reliable results.
Do Pipettes Need to be Calibrated?
In order to keep pipettes as accurate and reliable as possible, they must receive regular calibration services. The Clinical and Laboratory Standards Institute recommends that administrators enlist calibration services every three to six months. Without calibration, lab tools of every kind eventually begin to produce unreliable results. This can lead to severe issues for your lab, especially within the medical field. With regular calibration and lab equipment certification, you can be confident that your pipettes remain as precise and accurate as possible.
3 Popular Types of Pipettes
1. Volumetric Pipettes
Generally, these pipettes are best for anyone studying chemical properties. Also, they're excellent for investigating the reactions of different solutions. Usually, volumetric pipettes are present in schools, universities and professional laboratories.
Volumetric pipettes have a sterling reputation for accuracy. In addition, they can measure up to four significant figures. Available in a wide range of sizes and models, they allow researchers to measure the volume of a stock solution. Basically, lab workers dilute these solutions to a much lower concentration and need the accuracy of these pipettes to ensure clear and reliable results.
2. Graduated Pipettes
These pipettes are best for more elementary work. Basically, they're slightly less accurate than volumetric pipettes and are sometimes referred to as "drain-out pipettes." Each one has a zero at the start of their conical end. Along the body of the pipette are graduation markings showing the volume of the liquid. The general purpose of these pipettes is to transfer liquid from one point to another.
3. Micropipettes
For ultra-precise, super accurate measurements, micropipettes are the right tool for the job. They transfer extremely small quantities of liquid, down to 0.1 uL. Micropipettes are optimal for chemical, biological, forensic and pharmaceutical labs.
Micropipettes are available in a variety of sizes from lab equipment suppliers, ranging from 0.1-1 uL to 100-1,000 uL. Each model requires its own unique disposable tip. Lab workers use a different tip for each sample in order to prevent cross-contamination.
Conclusion – Cryostar Industries
From pipettes to environmental chambers, at Cryostar the intricacies of lab tools are our area of expertise. We've made it our mission to provide the scientific community with repair, rental and calibration services that keep them operating with maximum efficiency.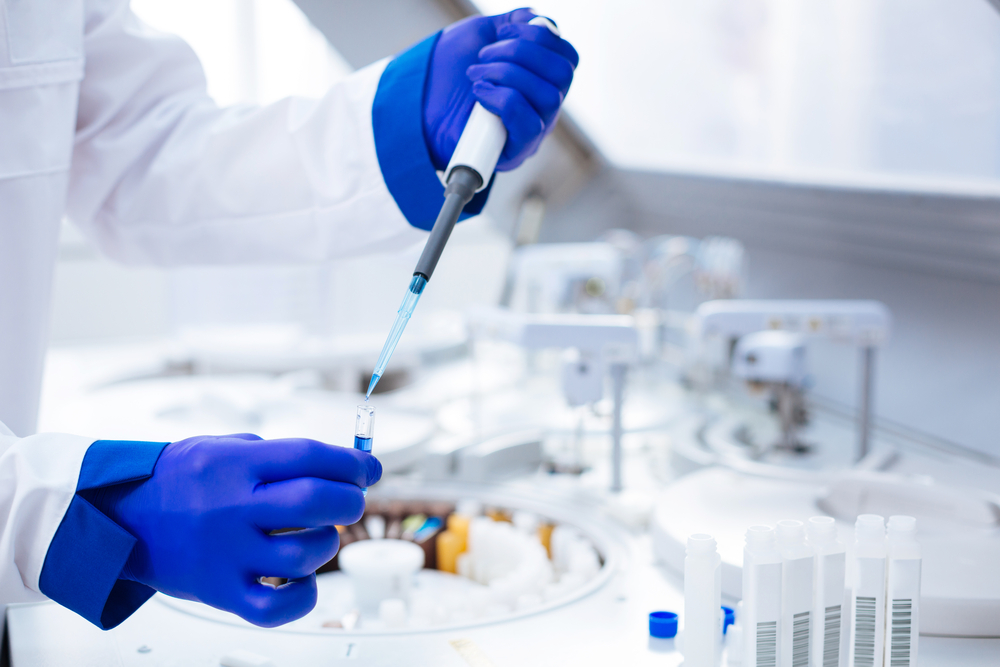 Call for Immediate Lab Services
Long Island, Nassau & Suffolk County
Call: 516-333-4006
The Bronx, Manhattan, Brooklyn,
Queens, & Staten Island
Call: 718-885-0833
Albany & Southern New York State
Call: 800-564-5513
Piscataway, Northern & Central New Jersey
Call: 800-564-5513
Danbury Connecticut & Surrounding Areas
Call: 203-748-7343
24/7 Emergency Service
Call: 1-800-564-5513