All of our services at Cryostar, from lab equipment calibration to repairs, are about keeping laboratories working to their highest potential. Obviously, all lab employees know how complex and expensive their equipment is. Therefore, it's important to make sure it's being cared for. Otherwise, costly and disruptive problems can occur.
Does your lab have a routine for caring and maintaining your equipment? Because if not, you can count on costly disrepair. No matter your industry, equipment care and maintenance is essential. In this post, we'll provide a general breakdown of lab equipment care and maintenance. Without a doubt, applying these tips will prevent stressful headaches in the future.
1. Observe SOPs
When it comes to lab equipment, standard operating procedures (SOPs) are very important. All lab equipment has specific SOPs unique to their operations. Basically, these are the step-by-step instructions the manufacturer or supplier provides. They help operators execute the complex functions of the equipment. SOPs are all about efficiency, quality and consistent performance. In addition, paying attention to the SOPs reduces the likelihood of confusion and miscommunication.
Administrators and personnel should all be aware of and document the SOPs. Also, they should be easily accessible to everyone using the equipment. Observing and applying the SOPs are an excellent method of preventative maintenance.
2. Lab Equipment Maintenance Documentation
Whenever your equipment receives any maintenance or repair service, you'll receive documents afterward. At Cryostar, we provide all of our clients with thorough documentation following each service. Maintenance documents should always be accessible to all employees. Basically, this serves as a reference archive to fully understand the equipment's history.
Maintenance history can help to highlight several important factors. First, it can help to identify repair costs, plus the overall cost-efficiency of the equipment. Therefore, it provides management with a clear guide to models, manufacturers and suppliers. In addition, it will help repair technicians understand the previous adjustments made to the equipment.
3. Laboratory Training
When it comes to lab equipment, training is not a one-time event. Essentially, training should be a regular, consistent priority, especially with equipment. Many labs often upgrade their equipment and acquire newer models. Therefore, training should occur as often as changes are made. In addition, initial training should be as intricate and detailed as possible. All lab managers should ensure that each of their employees receive the most thorough training possible.
Training shouldn't just cover operating the equipment. In addition, proper training should include providing employees with all maintenance information and service manuals, as well. Also, preventative maintenance and general care of the equipment is important for all personnel to know in and out.
4. General Care of the Lab
Without a doubt, general care is the most important way to preserve your equipment. Everyone should be responsible for contributing to the care of lab equipment. However, you should always have a professional like Cryostar perform things like calibration.
First and foremost, general care involves cleaning. When it comes to cleaning, it's best to organize a formal schedule. This way, it's taken care of on a regular basis. In addition, the equipment should always be clean before and after operating it. You should also make sure your cleaning follows the manufacturer's recommendations. This means using the appropriate cleaning agents and materials. For decontamination, always find a professional service to perform it for you.
Another critical way to care for your equipment is calibration. Calibration isn't just a way to prolong your equipment's life. It's also a proven way to guarantee your equipment is producing accurate and reliable data. At Cryostar, our technicians specialize in the expert calibration of lab instruments.
And finally, general care involves repairs. Lab equipment is expensive. However, repairs will actually help to keep costs down. When equipment breaks down, repairs are a much less costly solution than replacements. You should call on a professional repair service immediately if your equipment malfunctions. The longer you wait, the more problematic it becomes.
Cryostar Industries
At Cryostar Industries, we have years of experience coming to the rescue of labs in need of equipment help. By applying these simple measures, you'll be able to limit expenses and produce exemplary work. For repairs, calibration, or general maintenance questions, contact us today!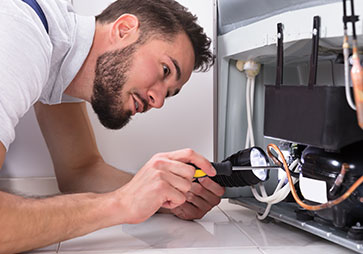 Call for Immediate Lab Services
Long Island, Nassau & Suffolk County
Call: 516-333-4006
The Bronx, Manhattan, Brooklyn,
Queens, & Staten Island
Call: 718-885-0833
Albany & Southern New York State
Call: 800-564-5513
Piscataway, Northern & Central New Jersey
Call: 800-564-5513
Danbury Connecticut & Surrounding Areas
Call: 203-748-7343
24/7 Emergency Service
Call: 1-800-564-5513