A CO2 incubator is vital to any lab. Furthermore, the cells being studied are paramount to biomedical research. They also tend to be delicate and require a specific environment to grow in. This is where the CO2 incubators come in. Keeping this essential lab equipment clean and working properly is an important aspect of lab management.
Any lab employee who regularly operates a CO2 incubator understands its role within their work. Additionally, they know that errors and breakdowns can wreak havoc on the lab, as well as their results. Therefore, knowing the basic aspects of CO2 incubator maintenance is a reliable way to avoid these issues and stay cost-efficient. In this post, we'll explore how to keep your CO2 incubator operating as it should. 
A CO2 incubator needs to maintain stable humidity and temperature. This piece of lab equipment will stimulate rapid cell growth by creating the perfect environment. Workers can program the incubator to replicate certain conditions with total precision. They can dictate heat, humidity, carbon dioxide and more. Ultimately, the incubator will recreate whatever natural environment the specimen needs to quickly develop.
Keep Your CO2 Incubator Clean 
When workers handle cellular materials, the risk of contamination increases. Often, microorganisms infiltrate the incubator through the access door. This contaminates the unit. As a result, mechanical issues occur. Usually, they aren't noticeable until they cause complete device failure. In order to keep your incubator performing well, it has to stay clean. 
It goes without saying that personal protective equipment (PPE) is an essential part of hygiene protocol in any lab. Specifically, when operating an incubator, gloves and goggles are the most important items. And they should always go on first. Also, no employee should remove them until well after they're done handling the unit. Next, develop a lab-wide, mandatory cleaning schedule. Target the door, humidity pan and shelves for sanitation. This will keep them consistently free from residue or microorganisms. Simply cleaning the unit will eliminate the need to repair or replace it in the future.
For complete, thorough decontamination inside and out, don't risk attempting it yourself. Rather, you should always consult a professional decontamination service. 
Check CO2 Level Calibration 
Obviously, as its name dictates, carbon dioxide governs an incubator's performance. In addition, it's equally as important to maintain stable carbon dioxide levels. Nowadays, most manufacturers install CO2 sensors directly within the units. These help to maintain proper CO2 levels at all times. However, even the most state-of-the-art sensors drift from their programmed levels over time. Therefore, calibrating your incubator a reliable long-term performance. 
Calibration involves an expert technician examining, testing, adjusting and certifying your device. The goal is to verify that it's performing to industry standards. Using state-of-the-art techniques and testing methods, a professional calibration service like Cryostar is the most reliable way to keep your device performing well. Make sure to schedule these services on a regular basis to calibrate your incubator. 
Check for Stable Humidity 
CO2 incubators rely on two components to cultivate cell growth: temperature and humidity. Both are absolutely essential to an incubator's performance. If either of these incubator features fail, the unit as a whole is totally useless. 
Sustaining proper humidity is well within your control. And, it's something you can personally ensure with a simple procedure. You (or an employee) can regularly check the tray at the bottom of the unit's interior. If it's empty, fill it with water. In fact, this tray should never be without water. If it dries out and your incubator keeps running, you'll compromise any samples within. Ultimately, this is a foolproof way to ensure your incubator never stops preserving sample quality. 
Conclusion – Cryostar Industries
Scientific equipment is our passion at Cryostar Industries. And our CO2 incubator expertise is just as thorough as our knowledge of all other critical lab equipment. Ultimately, our approach to equipment repairs, rentals, calibration and more gives us our leading edge and notable difference in service quality. We love providing assistance – whether technical support, installations or maintenance –  for our clients. Knowing that we've ensured a more productive and efficient work environment is never anything less than rewarding for our team. If you're in need of any guidance, insight or technical support for your CO2 incubator, we're always prepared to deliver the premium service our clients have come to expect.
Cryostar serves labs throughout Long Island, NYC, Connecticut, Upstate NY, and the surrounding Sri-State Area.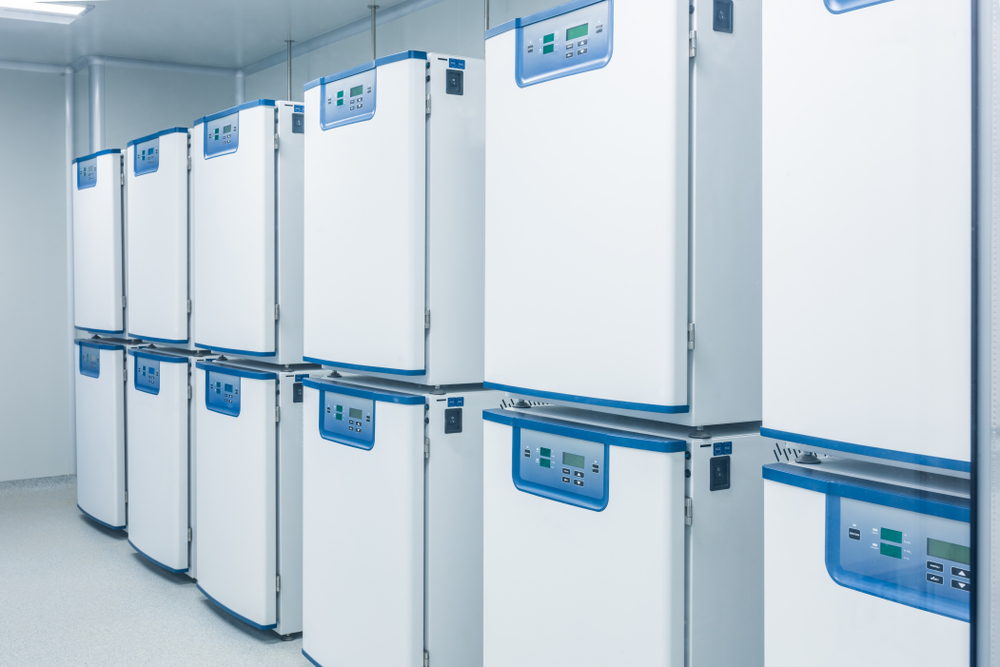 Call for Immediate Lab Services
Long Island, Nassau & Suffolk County
Call: 516-333-4006
The Bronx, Manhattan, Brooklyn,
Queens, & Staten Island
Call: 718-885-0833
Albany & Southern New York State
Call: 800-564-5513
Piscataway, Northern & Central New Jersey
Call: 800-564-5513
Danbury Connecticut & Surrounding Areas
Call: 203-748-7343
24/7 Emergency Service
Call: 1-800-564-5513