Hospital refrigeration units are important for long-term storage, as well as day-to-day activities. They store and help the preparation of both food and medical needs. Hospitals depend on refrigeration equipment in hospitals for keeping important goods spoiling. Whether its an ice machine on the hospital floor or freezers for medicine, these units will need to maintain proper temperature in order to comply with New York State guidelines.
In addition to compliance, the maintenance work of your commercial freezer repair team can be life-saving. Bacteria thrive in warm environments, which is why hospitals tend to be so cold. And, the same concept applies to refrigeration. Aside from preserving medicine, food that is handled and stored safely can improve the integrity of a hospital's day-to-day operations.
Hospitals across New York State, Long Island, and the 5 Boroughs take advantage of Cryostar's repair services. Commercial units are complex and when things go wrong, you will have big problems on your hands. While lab refrigerator and freezer maintenance is complex, the cost of not maintaining these units is much greater.
1. Hospital Ice Machine Repair
Most people know how important ice machines are in hospitals. Whether they are in the cafeteria or on the hospital floors for patients, having one break down can wreak havoc.
Ice Machine Filter Replacement
The first line of defense in keeping your ice machine clean and functional is a filter. Ice machines without filters can grow limescale; a hard and chalky residue. Essentially, ice machines with limescale growth will start struggling to produce ice. Moreover, it can do permanent damage to the machine's components and mechanisms.
We recommend replacing machines that have significant limescale damage. The filters will trap the impurities that cause this kind of damage, saving you time and money in the future.
Professional Ice Machine Cleaning
There are a few clear indicators that your ice machine needs cleaning. If there is a strange flavor to the ice or an odor coming from the machine, or the ice is cloudy, it's time to clean it. Additionally, dirty ice machines waste energy and if neglected long enough, can make everyone who consumes the ice sick.
Ice machine needs regular cleaning and sanitizing. Organisms like algae, bacteria, mildew and fungi love to collect in dark and moist areas like an ice machine. And these kinds of organisms can get into the ice, contaminating it and making everyone sick.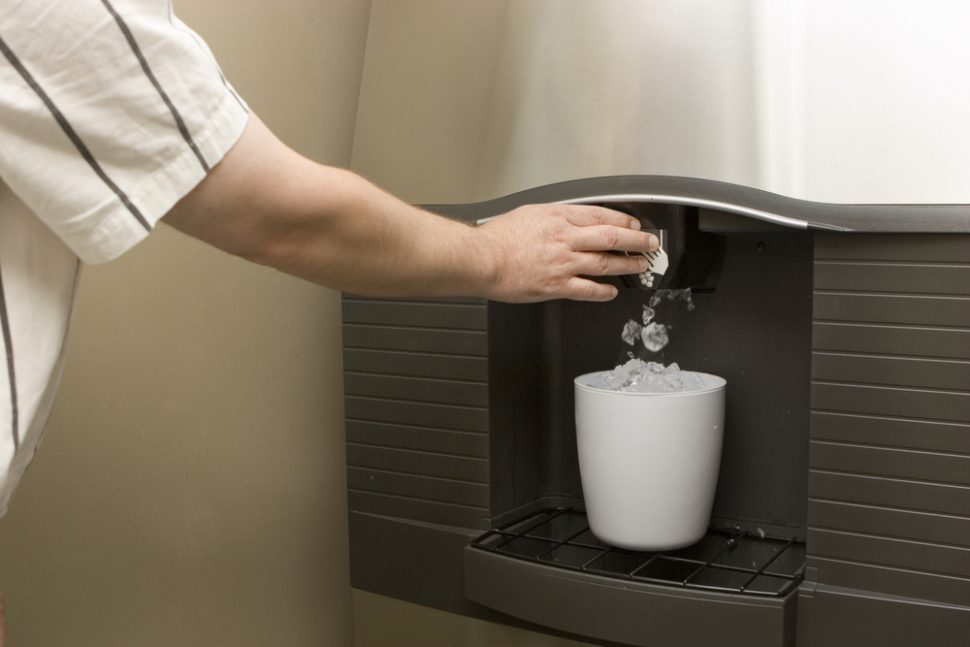 You can avoid this by cleaning and sanitizing the machine. Most manufacturers suggest cleaning your machine at least every six months. However, you should do a visual inspection more often, to make sure there's no unsanitary buildup.
If your ice machine is not working at all, and you're not sure what's causing the issue, that's where Cryostar can come in. Our expert technicians specialize in the cleaning and repair of commercial equipment, including ice machines. And it's definitely preferable to the unnecessary expense of replacing the machine.
2. Maintaining Nourishment Stations
Nourishment stations allow hospitals to meet the dietary needs of both patients and visitors. Often, they include refrigeration systems such as ice makers, under counter coolers, and freezers.
For patients in a hospital, diet plays a vital role in treatment. And, without refrigeration at the proper temperature, this can be compromised.
The cleanliness and hygiene of hospital food is essential to preserving patients' health. Perishable foods that are not kept at adequate temperatures can greatly endanger staff and patients. And, in a medical setting, this is particularly grave.
Cryostar can help you to ensure that your staff and patients are kept safe, by calibrating and repairing your equipment to reach the necessary temperatures.
3. Walk In Freezer Repair
Walk-in freezers are not just essential to keeping perishable food sanitary, but also for preserving your investment in food inventory. Filling your freezers for efficiency is one step to keeping it functional, but care and maintenance are what's the most important. If you work in any hospital or clinic that serves food, then you understand just how critical your walk-in freezer is to daily operations.
Care and maintenance are both necessary to keeping your freezer functional. And, so are fast, convenient repairs when you notice it's not working properly.
Cryostar can intervene and fix any issues with your walk-in freezer. Some of the most common involve a lack of power, insufficient temperature, ice buildup or a constantly running motor. Whether your freezer is experiencing these or something else, we can help you out.
4. Blast Chiller Maintenance
Food service operations depend on their blast chillers as much as their walk-in freezers and refrigerators. If you rely on a blast chiller, you understand just how much it can increase your productivity and streamline operations.
And, like all of the nourishment equipment used, it requires specific maintenance to function properly. Manufacturers recommend cleaning and sanitizing the blast chiller daily. However, avoid the use of abrasive and harsh cleaners.
The air intake and exhaustion is also important. Make sure it's well ventilated; otherwise the cooling components won't function correctly. Dusting the air intake and exhaust also contributes to efficient operating.
The door gaskets of your blast chiller as well as the coils need to be cleaned at least once a week. Again: don't use anything harsh, abrasive or corrosive.
If you're experiencing any problems with your blast chiller that seem to be beyond your control, contact Cryostar to get it up and running again.
Common Routine Maintenance Checks for Hospital Refrigeration
Don't wait until your hospital refrigerator or freezer breaks down! Cryostar offers routine maintenance plans to keep your hospital running efficiently year round.
In addition to having priority service and loaner equipment during refrigeration repairs, we make the following checks:
Electrical: cracked or loose wires; signs of arcing; calibration
Evaporator: Clean & sanitize; Flush and rinse interior components
Condenser: Proper operation; Clean and dust debris
Hose, Tube, Bin: Inspecting for mold; remove to sanitize or replace
Filtration: Check and replace filter systems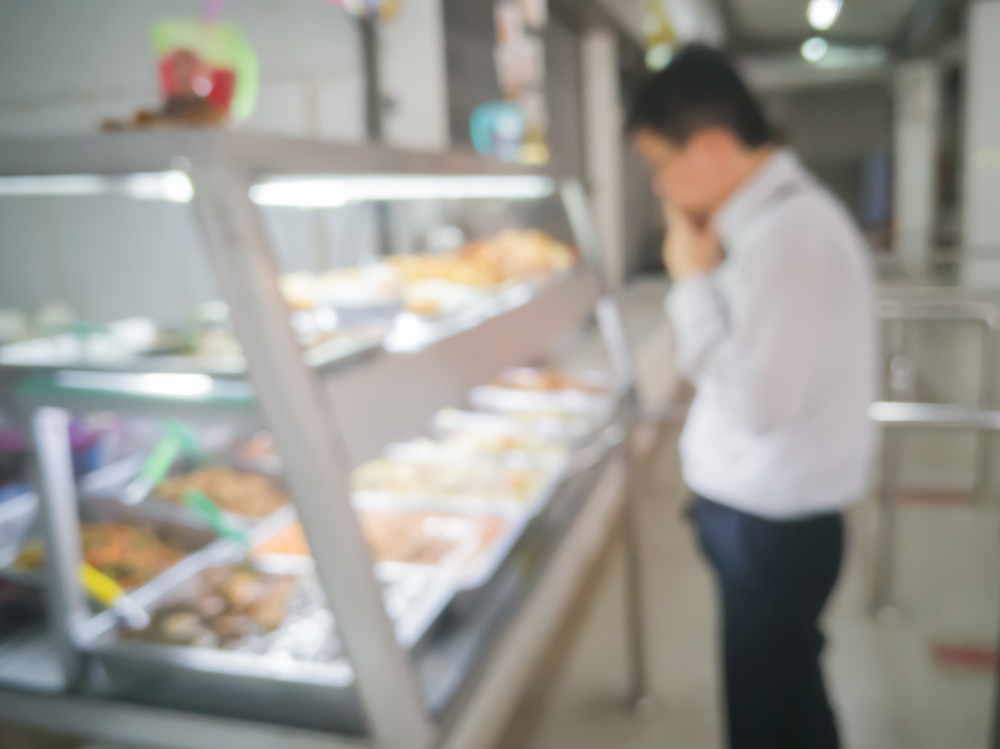 Call for Immediate Lab Services
Long Island, Nassau & Suffolk County
Call: 516-333-4006
The Bronx, Manhattan, Brooklyn,
Queens, & Staten Island
Call: 718-885-0833
Albany & Southern New York State
Call: 800-564-5513
Piscataway, Northern & Central New Jersey
Call: 800-564-5513
Danbury Connecticut & Surrounding Areas
Call: 203-748-7343
24/7 Emergency Service
Call: 1-800-564-5513