Nowadays, more than ever before, medical labs all over the globe must refine their setup to fulfill the unprecedented needs of patients. And they must also remain in compliance with all local, state and federal safety regulations. For several years, many in the medical community have been insisting on implementing these changes. Specifically, there's been a collective push towards developing new design strategies in order to streamline operations. However, in the wake of a devastating global pandemic, the need for change is now more apparent than ever. 
We're passionate about providing services that are integral to improving labs, medical or otherwise. At Cryostar, we're regularly enhancing, repairing, calibrating and maintaining equipment. Also, we're consistently applying advanced safety features and more in order to support all kinds of scientific industries. Obviously, medical labs are of exceptional importance since they serve the interest of public health. Therefore, in this post, we'll identify some useful tips to stimulate workflow in your medical lab. 
1. Evaluate Location
For any medical lab's design, the location is the first fundamental factor to take into consideration. Any lab operating within a hospital is fortunate enough to have patients and pathologists within direct proximity. However, they're not exactly the most cost-efficient solution. Labs offering rapid-response testing within acute care hospitals facilitate fast turnaround for important tests. But administrators must consider the prime space they occupy, also. 
Ultimately, remaining conscious of what procedures, equipment and personnel you'll require every day will give you a clear idea of where the lab should be. 
2. Automate Specimen Processing
Modern medical labs can't operate without the ability to run the thousands of different tests that patients might need. In order to run these tests, workers must be able to efficiently process the specimens they collect (and store them in ULT freezers). Of course, this is a major part of any lab's workflow. However, this particular aspect is evolving towards a collective preference for automation. The amount of lab employees continues to decrease as test volumes skyrocket. 
This sort of automation involves features like robotic tracks to transport specimens and eliminate the risk of hand contamination. Automation also means a huge improvement in processing time.   
3. Make Your Employee's Wellness a Priority  
A lab's ability to perform well depends largely on its employees' quality of life. In years past, lab administrators focused more on accommodating their basic equipment and glassware, but this is rapidly evolving into more legitimate concerns. 
Believe it or not, employee wellness is definitely something you can affect with lab layout decisions. You can designate a spacious room with wide windows and natural lighting a staffroom for employees to take breaks in. Also, sound-attenuation materials can help to keep excessive noise levels low. Additionally, if you implement automation in your facility, you can inhibit your staff's chances of experiencing repetitive motion disorders and increase efficiency at the same time. 
Does Your Lab Workflow Need Some TLC?
Not every vital lab issue revolves solely around equipment. In fact, applying some rigorous consideration to your lab's layout and design can have several unpredictable benefits. And these pleasant surprises usually involve significant improvements in workflow, efficiency and morale.
Medical labs are essential facilities at all times. However, in recent years, they've become absolutely critical to maintaining stable public health. And that's why we'll continue providing premium, five-star services and expertise to any lab, medical or otherwise, that needs it.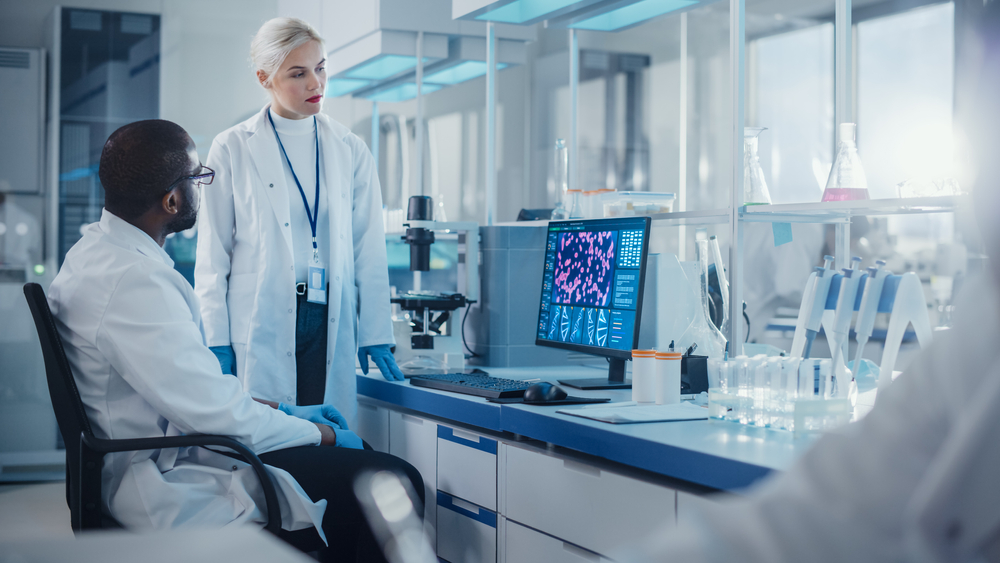 Call for Immediate Lab Services
Long Island, Nassau & Suffolk County
Call: 516-333-4006
The Bronx, Manhattan, Brooklyn,
Queens, & Staten Island
Call: 718-885-0833
Albany & Southern New York State
Call: 800-564-5513
Piscataway, Northern & Central New Jersey
Call: 800-564-5513
Danbury Connecticut & Surrounding Areas
Call: 203-748-7343
24/7 Emergency Service
Call: 1-800-564-5513