When it comes to scientific research, changes are inevitable. In the scientific community, using the right equipment to further your research is critical. Cryostar Industries specializes in lab equipment rental and lab repair service, so we understand the importance and the specifics of laboratory equipment. We're familiar not just with the importance of lab equipment, but also the evolution of the scientific community's needs.
Research can sometimes take unexpected turns. It's not uncommon for scientists or lab technicians to suddenly need new equipment to complete their work. In the event that unpredicted questions appear, naturally, acquiring new instruments is critical. Rather than allowing unused equipment to take up space in your lab and simply collect dust, many facilities decide to sell them. Selling your used equipment is a great way to bring some additional money into your lab and also to free up workspace. Below, you'll find some useful things to know if you decide to sell your lab equipment:
Determine Your Lab Equipment's Value
Technology changes and evolves just as quickly as your research can. It seems as if there are new innovations to scientific equipment released on a yearly basis. Considering the constant updates in technology, some of the instruments we've grown accustomed to can become obsolete in the blink of an eye.
Despite these changes, there are some instruments that remain relevant much longer than others. Many of the tools found in labs operate efficiently and produce reliable results for years.
Richard Tula, a lead product specialist at Biodirect in Taunton, Massachusetts, says: "Most of the purchases or selling requests are for general laboratory equipment like hoods, centrifuges, spectrophotometers, and thermal cyclers. General lab equipment is less volatile and does not suffer as much from the obsolescence you may find in mass spectrometers and DNA sequencers." Tula, as a specialist for a pre-owned equipment provider, studies the changing demands of the scientific community
in order to develop a keen sense of the market.
Prior to selling your equipment, do the necessary research to determine the demand and value of your instruments.
Can It Be Sold?
There are some lab instruments that are definitely not suited for resale. Anything with regulatory restrictions, or machinery that contains radioactive material, should absolutely not be resold.
In previous situations, labs have proceeded to sell their used equipment without first verifying the equipment's ownership. They sold their instruments and were not aware that the equipment was not theirs to sell. Some laboratory equipment is acquired on rental terms, and essentially belongs to another facility. Before you attempt to sell your systems, take the necessary steps to ensure that you have the ownership and authorization to sell it.
Another key aspect of selling used equipment is, in the event of an international sale, to verify that you are not unwittingly breaking the law. Some lab equipment has specific export restrictions and cannot legally be sold and shipped outside of the United States. These regulations have been put in place by the U.S. Department of Commerce and the U.S. State Department. Be sure to consult these restrictions if necessary.
Age, Functionality, & Other Considerations
There are a few more key points to take into consideration that are critical. Prior to actually selling your equipment, it's vital that you determine whether it's suitable for sale by examining a few more components of your instruments. If you have laboratory refrigerators and freezers that you might one day wish to sell, you'll want to ensure you're keeping them in the best shape possible.
First, be sure to determine the age of the piece. You can consult with the manufacturer if you are unsure, or look for the product specifications online. Locate the specific model number if applicable, and use that to find the age if you're having trouble. In most cases, the older equipment is less valuable.
Next, it's crucial to ensure the functionality of the instrument. Put the machinery through multiple uses and test all of the features to be certain it's not experiencing any problems or defects. Whatever the specific purpose or application of the instrument, make sure it performs it without any issues.
A few more aspects to evaluate are the original price paid for the product, the original vendor, and also whether the equipment is currently under warranty or a service agreement. If the machinery requires specific software to function, be sure to disclose it prior to the sale.
If you have a ULT freezer on hand that you wish to sell, it is important check the gasket seals. Freezers with faulty gasket seals often have problems with functionality and efficiency.
Richard Tula also recommends that sellers consider the costs of "de-installation, decontamination, rigging, removal and packaging."
Conclusion
Selling lab equipment will not only benefit financially, but it's also more eco-friendly. Simply disposing of your equipment can be an environmental detriment.
As there are significant matters to consider when selling used lab equipment, it's important to ensure a sale that will benefit both parties.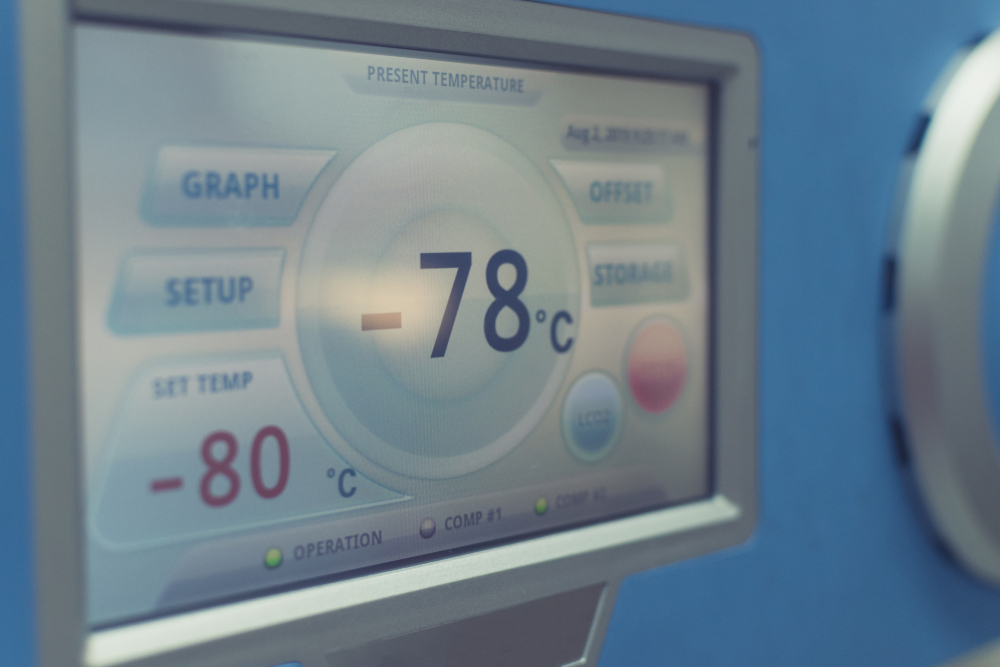 Call for Immediate Service
Long Island, Nassau & Suffolk County
Call: 516-333-4006
The Bronx, Manhattan, Brooklyn,
Queens, & Staten Island
Call: 718-885-0833
Albany & Southern New York State
Call: 800-564-5513
Piscataway, Northern & Central New Jersey
Call: 800-564-5513
Danbury Connecticut & Surrounding Areas
Call: 203-748-7343
24/7 Emergency Service
Call: 1-800-564-5513